Women, girls, allies; keep going!
International Women's Day
I'm Jilly – equal parts feminist, activist, learning spod and coach, Woman of the North, and producer and co-manager of two small boys.
IWD means a lot to me because – very simply, we're not there yet. Not by a long shot. 80% of the jobs put at risk as a result of Covid are women's. 75% of furlough requests are women. (This is UK data from a recent McKinsey report, so come at me, haters, and tell me why it's not just women who are struggling). Domestic abuse has skyrocketed, yet convictions for sexual assault as a percentage of reported crimes has plummeted from an already tiny number.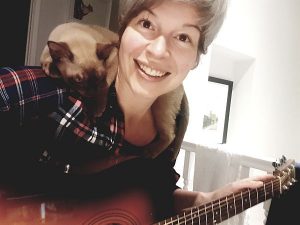 I have so many heroes… but I'm going to go with Charlotte Wessels. Her awareness of her identity, of the bullshit, and of her influence on women and girls are inspirational. She epitomises authenticity, and I love that.
Women, girls, allies; keep going!