25% off sale starts today!
Stuffed full of turkey? Bit of a hangover? Can't face another sprout? Didn't get what you wanted for Christmas? Take some me time to chill out and go shopping from the comfort of your armchair with 25% off in the Primordial Boxing Day Sale.
From classic t-shirts to cosy hoodies, we have something for every fan. Plus, our accessories range includes everything from stickers and patches to festival flags.
Don't miss out on this chance to save on high-quality merch from your favourite rock and metal radio station. Order now and get 25% off selected items(*).
This offer won't last forever (3rd January 2023 to be precise), so don't wait – show off your love for Primordial Radio with some new gear today!
Boxing Day Sale! 25% off
Grab a bargain and support Primordial Radio at the same time.
The sale runs from Monday 26th December to Tuesday 3rd January.
Use code boxingday22 at checkout to get the discount.
Primordial Radio T-Shirts – 25% off
A great way to show your love for Primordial Radio. Designed by evil genius designer Matt Young of Myohmy Design, they're available in a wide range of sizes and designs that will undoubtedly make you stand out from the crowd. From the classic standards to Toaster Nail and more there's something here for everyone.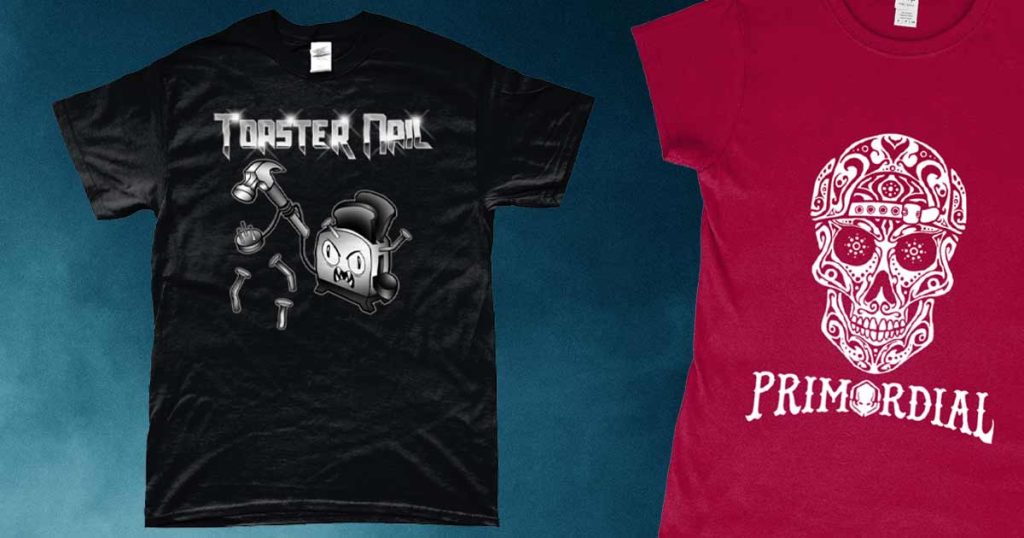 Primordial Radio Hoodies – 25% off
The perfect way to stay cosy and stylish while showing off your appreciation for your favourite Rock & Metal station. These high-quality hoodies are sure to keep you warm and comfortable all year round. With bright colours and bold graphics, they'll be a staple piece of your wardrobe in no time.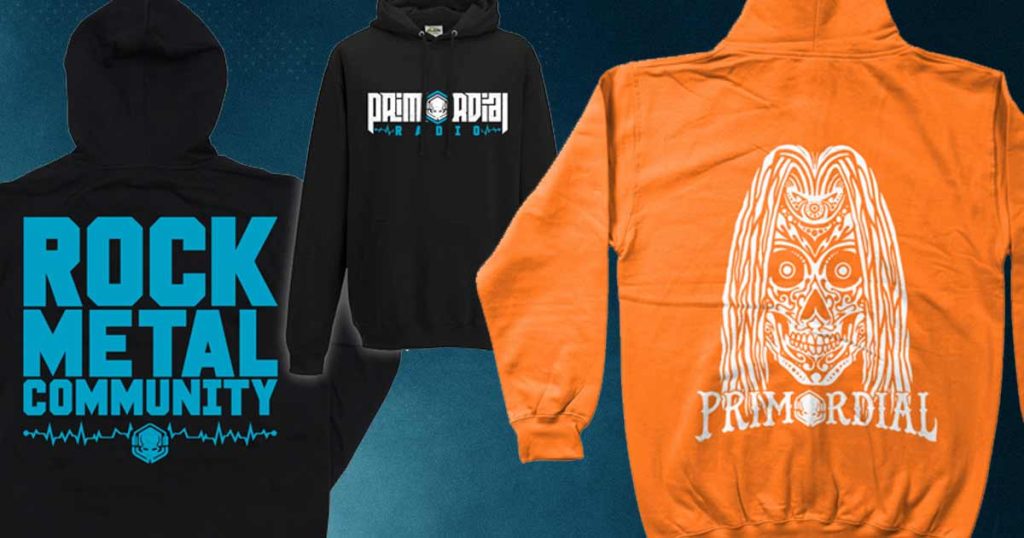 Accessories – 25% Off
From hats and flags to mugs and stickers, there's something here for any avid listener. Get yourself a keychain with the iconic logo and show your love for Primordial wherever you go!
Get Primordial Premium
30 Days Free. No Auto-Renewal. No Credit Card Needed.
- 24/7 Rock & Metal Radio Station
- No Adverts
- Exclusive Merch & Discounts
- Exclusive Articles & Podcasts
- Thriving Community
*
Sale items exclude Tartan, Jewellery,Coffee, Tickets, Coffee, Events, Gift cards/Subscriptions and made to order Dropshop items.