Welcome to the Bazaar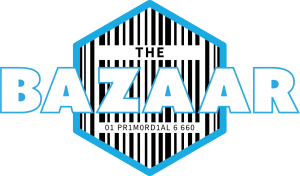 Once upon a time, there was an idea….just a glimmer but an idea none the less….
Many of the Primordial Radio Community are micro or small business owners or want to be.
One of the biggest challenges is getting yourself out there and know about without spending a fortune
Looking at how Primordial Radio and how it has grown from an idea to a reality. A perfect demonstration that anything can
What is the Primordial Bazaar ?
The Primordial Radio Bazaar (or should that bizarre) is a way of business networking without the suits & ties
Not talking to strangers – you already have a common interest – rock and metal music
It's no just "selling things" that count, its being able to have a pool of resources you can call upon.
You can potentially attract new clients, the Primordial Radio community has an "in-house" resource for "I need someone to…." and more building blocks for the Pillars of Primordial.
And it is FREE and EXCLUSIVE for Primordial Radio members !