Community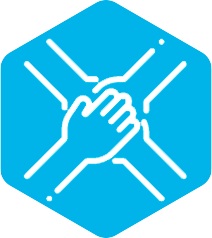 Community is one of the six pillars that Primordial Radio is built upon.
Primordial Radio has built a genuine Rock & Metal community where you can feel at home and be yourself.
Not only that, Primordial Radio has been built, from the start, by and for the Rock and Metal community we serve.
As well as sharing a common interest in Rock and Metal, there are lots of many and varied aspects that make up the Primordial Radio Community – check them out.
Primordial Kids Playlist on Spotify
All Primordial with no swearing. A Playlist designed with the kids in mind, but to be enjoyed by everyone. Features rock & metal from the Main PR Playlist and Weekly Themes
You should never be alone in the Primordial Radio Community.
Odds are you'll physically run into members of Primordial Radio at gigs and festivals and online, renewing old friendships and making new ones.
But if you feel there is no one you can talk to or if you are part of the silent majority, we have help and resources available if you need them.
Community Support Resources
If you are struggling please remember you are NEVER alone. Useful Contact details