Job Hunting and Skills tips
We know that times are tough at the moment with the current Covid-19 situation, and things are changing on a daily basis in many areas.
Businesses of all sizes are suffering and that means that some people are losing their jobs.
Nick Manning has come up with some handy tips, nicely timed to coincide with Dewsbury's Monday Motivation slot on Primordial Radio.
Want to keep a copy handy ? Click to download a Job Tips PDF Poster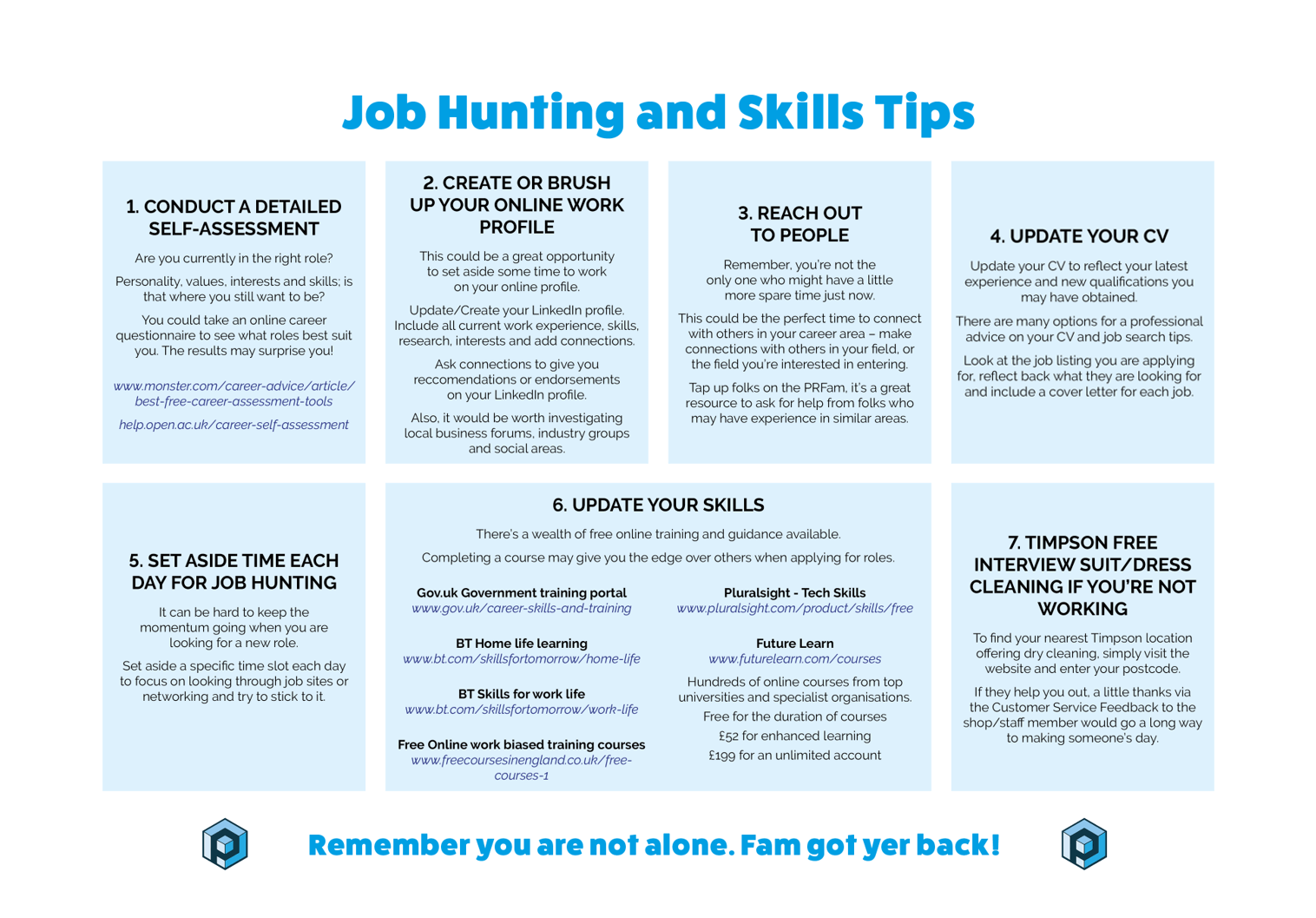 As mentioned in the recent podcast Primordial Radio is here to help, so don't forget that if you need to watch the pennies, you can lean on us
Update August 2022 – There is a #prfam Employment Group on Facebook operated by the Primordial Community – help & advice, job shares and links to job agencies and online training schemes. – Check it out