Primordial Radio – using the new Alexa Skill
The new Primordial Radio Alexa skill is available – here is a brief walk through to get you started ……
Search for Primordial Radio in the Skills section in the Alexa app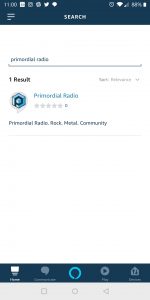 Click "Enable to Use" once you have found the skill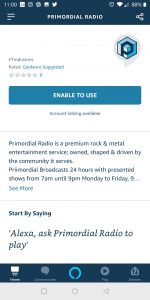 Click on the Settings button so you can link your Primordial Radio Account to Alexa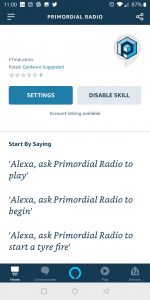 Click on the Link Account Option and you should be taken to the Primordial Radio webpage in a web browser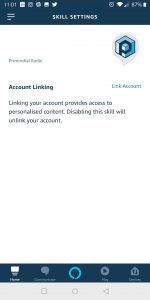 Login with your account details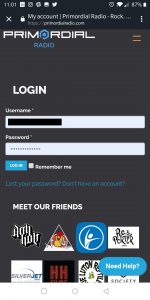 You then get returned to the Primordial Skill and touch wood your accounts are linked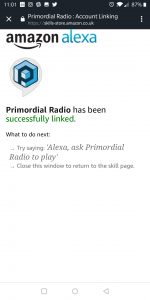 *Note if your Alexa device is struggling to recognise the phrase make sure that the language is set to English UK in the Alexa app.
99 problems, but support isn't one
If you have any issues, let us know via:
Primordial Radio Support Portal
Email  – support@primordialradio.com
Why not just post  any problems on Twitter/Facebook ? By using the support  methods above means we can trace any issues correctly, rather than wading through social media looking for problems being reported.  Thank you !