American hard rockers Alter Bridge will be playing their brand new album Pawns & Kings in full exclusively on Primordial Radio.
Frontman Myles Kennedy and guitarist Mark Tremonti will be special guests on Friday 14th October at 20:00 (BST) chatting with Primordial Radio Presenter Pete Bailey as they go through, play and talk about every track from the new album.
Speaking about Pawns & Kings, Myles Kennedy stated:
There never seems to be a shortage of inspiration for whatever reason, I think just because as a human being I'm still evolving and there's still plenty of struggle or also just looking around at people in my life or situations and it's kind of like the universe is still giving me plenty of content as far as lyrics go. So hopefully the well won't dry up anytime soon.

Mark (Tremonti) and I both listened to a lot of music, he's discovered Frank Sinatra and the Great American Songbook, I love jazz as well and R & B and whatnot but for whatever reason, it's still in us, that love for aggressive riff-based music.

We've tried to balance the aggressive riffs with the memorable riffs and a memorable melody and so that's kind of become the hallmark of our sound and for whatever reason you know we're still lucky enough to stumble onto those ideas.

Once in a while, it kind of seems like as many great influences you could always take onboard from different genres and different experiences in life, when it comes down to it, you still just cannot beat the best riff in the world.
To listen to the album playback, simply tune into Primordialradio.com at 20:00 (BST) on Friday 14th October. If you miss the broadcast, you can catch up on demand.
Get Primordial Premium
30 Days Free. No Auto-Renewal. No Credit Card Needed.
- 24/7 Rock & Metal Radio Station
- No Adverts
- Exclusive Merch & Discounts
- Exclusive Articles & Podcasts
- Thriving Community
In addition to the album playback, Alter Bridge will be touring extensively in support of Pawns & Kings with the band set to return to the UK & Ireland this December with Halestorm and Mammoth WVH.
Tickets are available below.
Grab Your Tickets To See Alter Bridge
Support from Halestorm & Mammoth WVH
December 2022
05 – Nottingham, Motorpoint Arena
06 – Glasgow, Ovo Hydro Arena
08 – Dublin, 3 Arena
09 – Manchester, Ao Arena
11 – Birmingham, Resorts World Arena
12 – London, O2 Arena
Primordial Radio is supported by the community we serve. When you buy through links on our site, we may earn an affiliate commission.
For our full list of affiliates, head here.
Pawns & Kings is set to be released on October 14th via Napalm Records, you can pre-order the album here.
The track listing for Pawns & Kings is: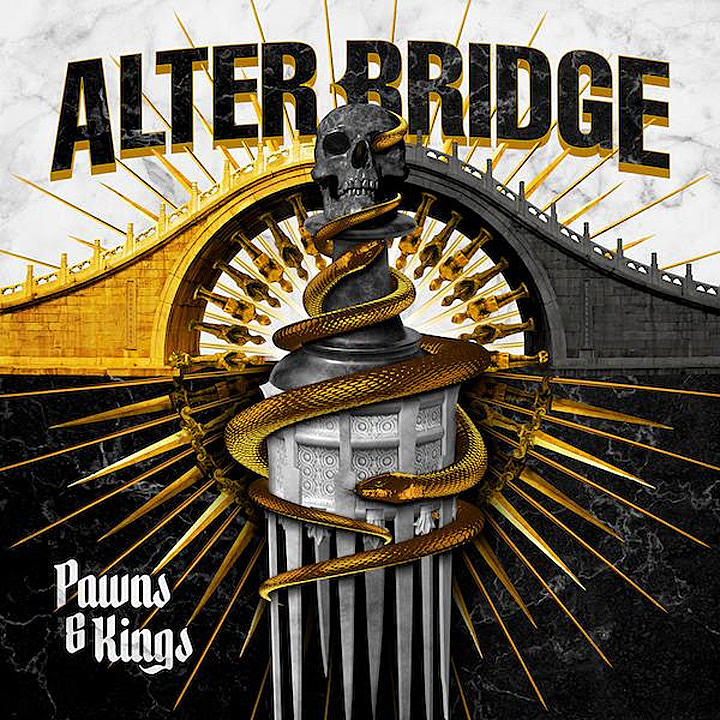 1. This Is War
2. Dead Among The Living
3. Silver Tongue
4. Sin After Sin
5. Stay
6. Holiday
7. Fable Of The Silent Son
8. Season Of Promise
9. Last Man Standing
10. Pawns & Kings