A Saturday Special on Primordial Radio
Juls chats to Lewis and Sam about what they've been up to during lockdown and what's to come from Bad Llama.
And the Premiere play of the new single Moratorium  as well as current single Elements, giving hints of the sound to come.
And we like it.
Moratorium is due for release on 17th July but you lucky Primordial Radio listeners get to hear it early !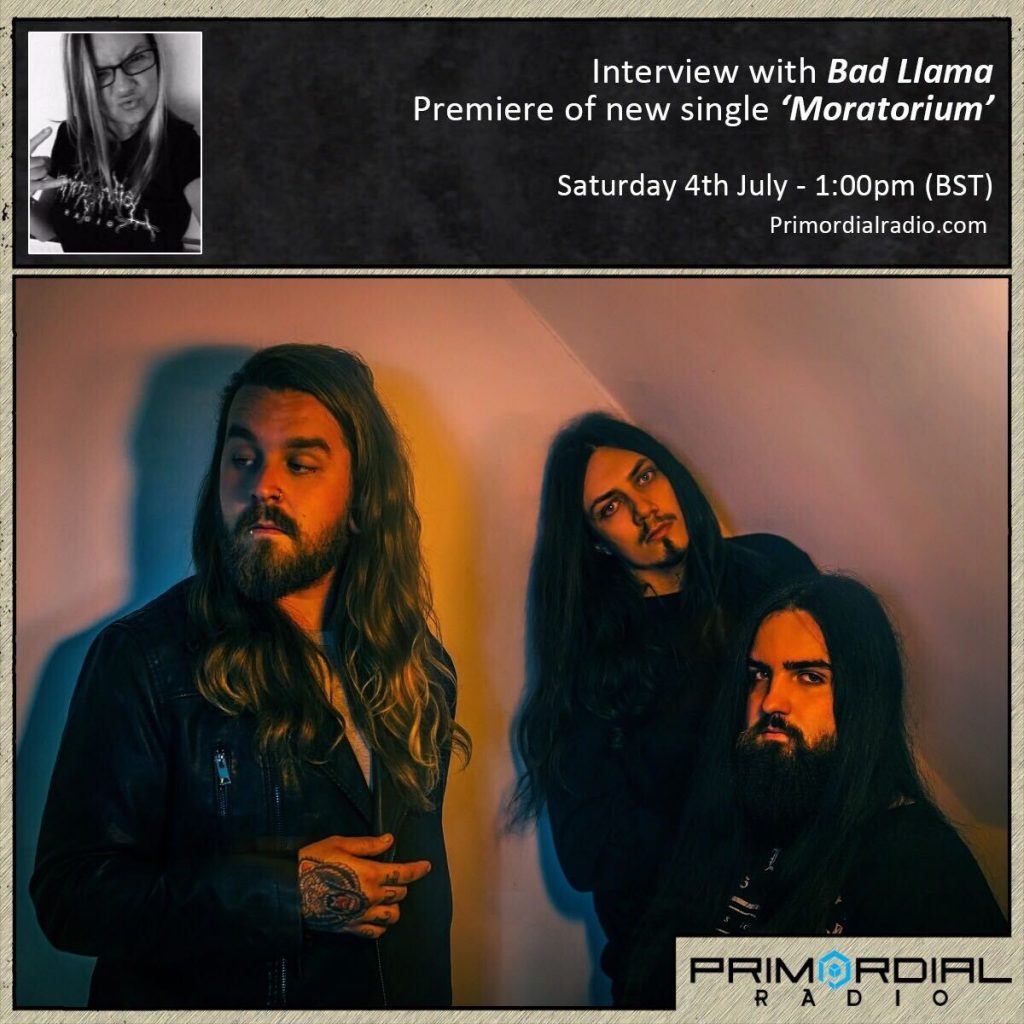 Don't forget to listen to Juls from 1pm tomorrow !
Not a member of Primordial Radio ? Let us help you with that !
Sign up here – completely free for 3 months !
Yes, we said free. All it takes is an email address and in return you get 3 months of ad free Rock Music, Metal Music and the great Community that goes with it.