Published in #prfam, Station Updates, on Monday, September 24th, 2018
Now that the dust has settled and we've somewhat recovered from the second coming of the Big Bang we'd just like to take this moment to thank each and everyone of you for hanging out with us.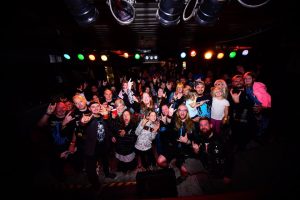 Everywhere we turned, it was laughs, smiles and questionable dancing… None of this would have been possible without the legend that is Mark Manby and everyone at Ogri MCC  who again have welcomed us like family. We can't thank them enough for their hospitality –  We can't wait to do it all again next year!
And huge shout out to Alex Hughes MTG Photo for taking these amazing shots (check them out on our Social Media channels!)
Not a member of Primordial Radio ? Try us for free for 1 month! No Card Details Needed. No Obligation. No Nonsense. Primordial Radio - Rock. Metal. Community
Sign Up Here