Binge Thinking EP20 – Chatting with Halestorm & James Scarlett the organiser of 2000 Trees and Arctangent Festivals
Published in Binge Thinking Podcasts, Station Updates, on Tuesday, September 11th, 2018
Welcome to Episode 20 of the Binge Thinking Podcast from Primordial Radio.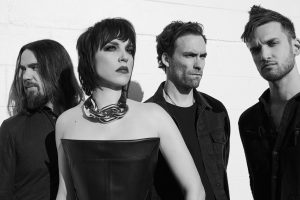 In this episode, Pete has a chat with Halestorm about their new album Vicious, whether or not winning a Grammy has made a difference to their career and how women are reshaping the landscape of the
Missed any of the Primordial Radio Binge Thinking Interviews ? Take a look and listen to them here
If, like us, you're sick of PPI ads and the same songs on repeat OVER & OVER then come join the evolution of rock & metal internet radio for FREE for 30 days @ https://www.primordialradio.com
Not a member of Primordial Radio ? Why not give it a go , free, for 3 months, no credit card/no obligation/no nonsense
Sign Up Here
Primordial Radio playing the best and latest in Rock, Metal and Beyond music – Radio as it should be !