Blackout Tuesday on Primordial Radio
Published in Station Updates, on Monday, June 1st, 2020
Blackout Tuesday
On Tuesday 2nd June 2020 we will be joining our friends in the world of music from around the world in support of Blackout Tuesday.
There will be no presenters on air with non-stop music for the day as we take a stand against racism.
#BlackLivesMatter #TheShowMustBePaused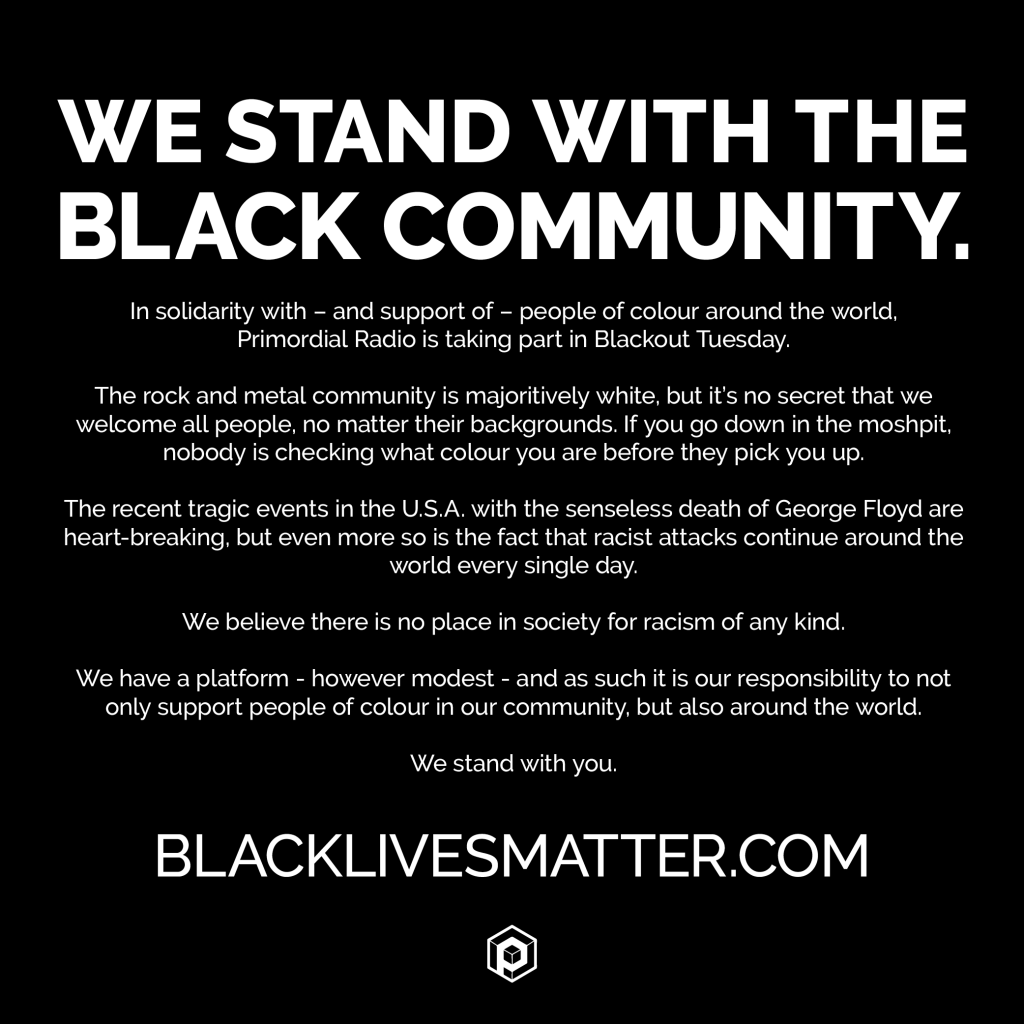 Not a member of Primordial Radio ? Why not give it a go , free, for 3 months, no credit card/no obligation/no nonsense
Sign Up Here
Primordial Radio playing the best and latest in Rock, Metal and Beyond music – Radio as it should be !