Bloodstock 2019 – Headliner Announcement !
Published in Gigs & Events, on Thursday, October 18th, 2018
Closing out the Ronnie James Dio main stage on Sunday 11th August 2019 – German rock legends, Scorpions!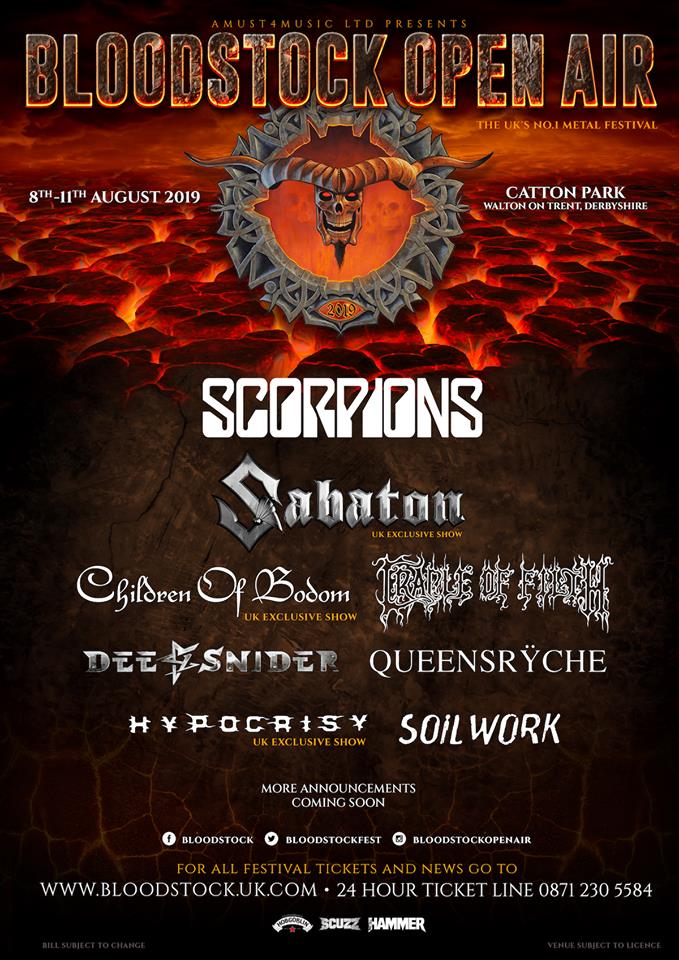 Taken from the Bloodstock Facebook page
The band are excited to visit Catton Park for the very first time, telling us "We are very happy and proud to be headlining at Bloodstock Festival 2019 in Derbyshire and we're thrilled to rock our fans in the UK once again like a hurricane." 🌪

Early Bird tickets are still available for a limited amount of time at the Bloodstock website

Or if you would like to help Primordial Radio get a few pennies, get your tickets via our our special Bloodstock affiliate link
Not a member of Primordial Radio ? Why not give it a go , free, for 3 months, no credit card/no obligation/no nonsense
Sign Up Here
Primordial Radio playing the best and latest in Rock, Metal and Beyond music – Radio as it should be !