Doom Metal Pallbearer on Primordial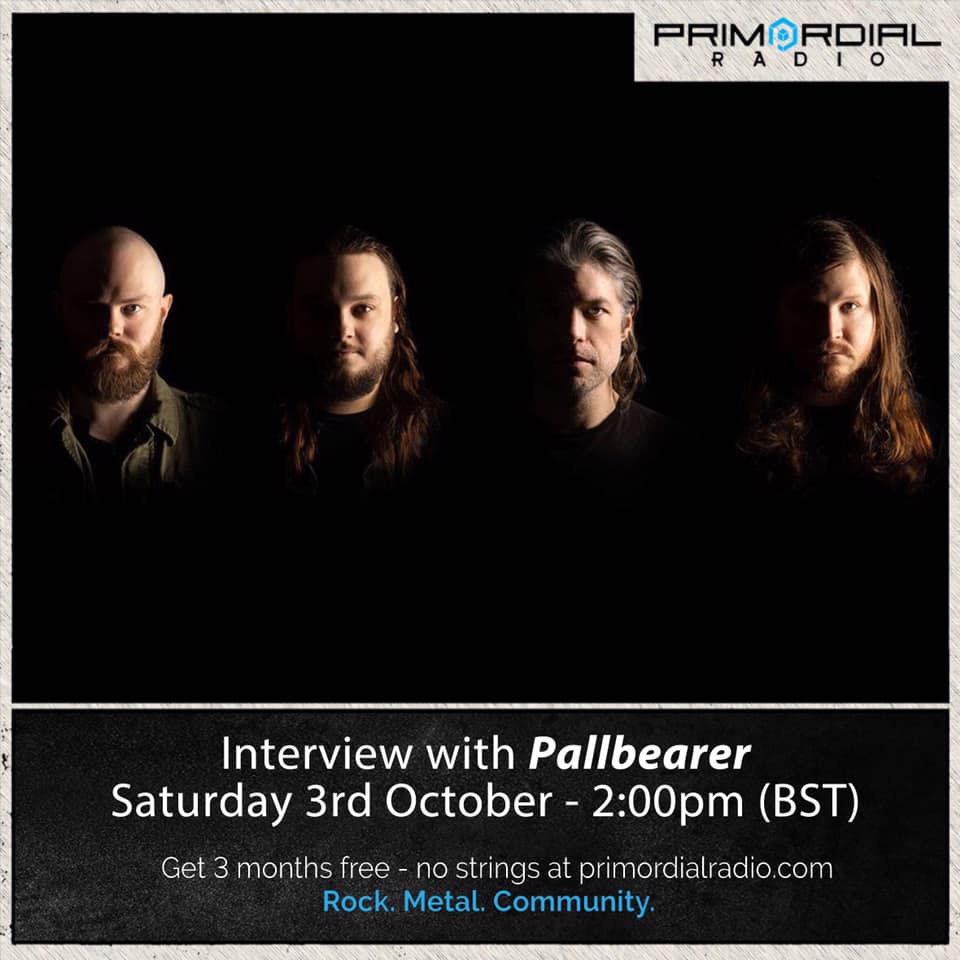 Juls has got a treat for you doom metal fans on her show on Saturday.
Brett from American Doom metal band, Pallbearer, chats to Primordial Radio about the upcoming album (due for release October 23rd), relives Bloodstock 2018 and chooses some music, including tracks from the album plus some other favourites.
Make sure you listen to your favourite Rock and Metal Radio Station at 2pm 3rd October 2020 but we guess you'll already be listening right ?