Caught in a Mash 10th March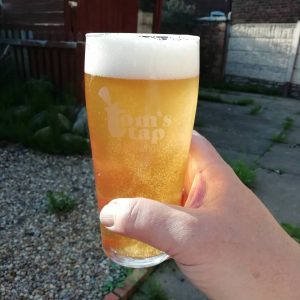 Phill and Sean will be joined by the one and only Bec's from Bubbles Brunch, and will be, direct quote "drinking better beer than Dewsbury !"
All the beers are from Toms Tap and Brewhouse this week, and Sean has put together a special Caught in a Mash pack for you to purchase.
On the beer front for the #supalong are :
Orange Peel Wit – Witbier with Orange Peel
Export India Porter – our beer for Internation Womens Day 2021 and was brewed with the Ladies of Darkness
Hazelnut Chocolate Stout – A chocolate stout flavoured with hazelnut and cacao powder
Hit up the Tom's Tap & Brewhouse website to get your beer ordered in time for the show next week !
We'll see you on Twitch on Wednesday Night @ 8pm!
WTF Is Caught in a Mash ?
Caught in a Mash gives you the chance to find out more about the great selection of beer available, find out more about the brewers and their business plus you can drink along and ask your questions !
Missed a show ? Check out our Twitch Channel to catch up.