Coming soon – The Primordial Radio Calendar
Published in #prfam, Station Updates, on Thursday, October 4th, 2018
First look at the soon to be available Primordial Radio Calendar !
More useful than your typical calender as it comes preloaded with over 100 Rock and Music Festival Dates all over the UK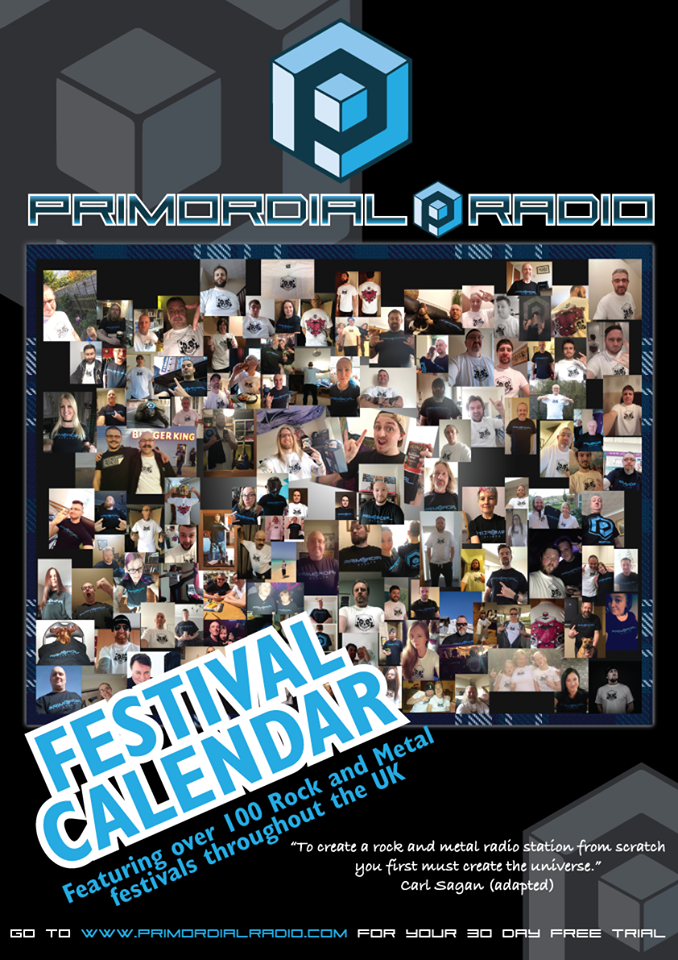 Not a member of Primordial Radio ? Why not give it a go , free, for 3 months, no credit card/no obligation/no nonsense
Sign Up Here
Primordial Radio playing the best and latest in Rock, Metal and Beyond music – Radio as it should be !