We have been loving the Conjurer Radio Residency here at Primordial Radio, if you missed the previous two shows you can catch them on-demand below.
Brady will be back with episode 04 on Saturday, July 2nd from 11:00am playing their new album Páthos in its entirety.
A triumphant return from Conjurer following their world-renowned 2018 debut 'Mire', 'Páthos' is an album from a band flexing their creative muscles, deepening their approach and thought, and expanding their sound.
Hailed as one of the metal world's most devastating, thrilling experiences, Conjurer are a band never content to rest. Following 'Mire's release in 2018 the quartet soon toured Europe for the first time, appeared at multiple UK festivals, and supported doom titans Conan and Will Haven.
Conjurer Radio Residency
Listen On-Demand
No Adverts. 30 Days Free. No Auto-Renewal. No Credit Card Needed.
In the following years the band have toured the US twice, supporting Rivers of Nihil (stopping to record an Audiotree session along the way), and then Voivod, with Revocation. 2019 also saw Conjurer's debut Download Festival appearance, thrilling a packed-out Dogtooth stage, and the release of the joyous collaborative project with Pijn, titled Curse These Metal Hands.
It was only at the end of 2019 that Conjurer closed out their triumphant 'Mire' cycle, with a sold-out UK run – their debut headline tour. Using the COVID-19 pandemic to record and craft 'Páthos', Conjurer returned to the live setting performing at the Download Pilot 2021 and Bloodstock 2021 mainstages.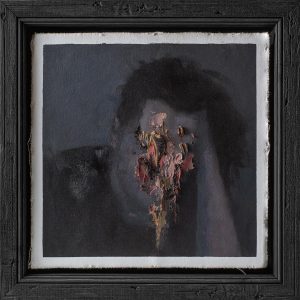 Tracklisting
1 It Dwells
2 Rot
3 All You Will Remember
4 Basilisk
5 Those Years, Condemned
6 Suffer Alone
7 In Your Wake
8 Cracks In The Pyre
Páthos is due for release on 1st July via Nuclear Blast.
Grab your tickets for Conjurer's UK Tour
October
31 – Bristol, The Exchange
November
01 – Manchester, Rebellion
02 – Glasgow, Cathouse
03 – Leeds, Key Club
04 – London, The Dome
---
Get Primordial Premium – 24/7 Rock & Metal Radio
No Adverts. 30 Days Free. No Auto-Renewal. No Credit Card Needed.
---