What "thing" can I do?
#DoOneThing
Whether you are looking to take the first steps towards getting help, find the best way to reach out to a loved one who is struggling, or raise awareness to de-stigmatise mental health issues – now is a good time.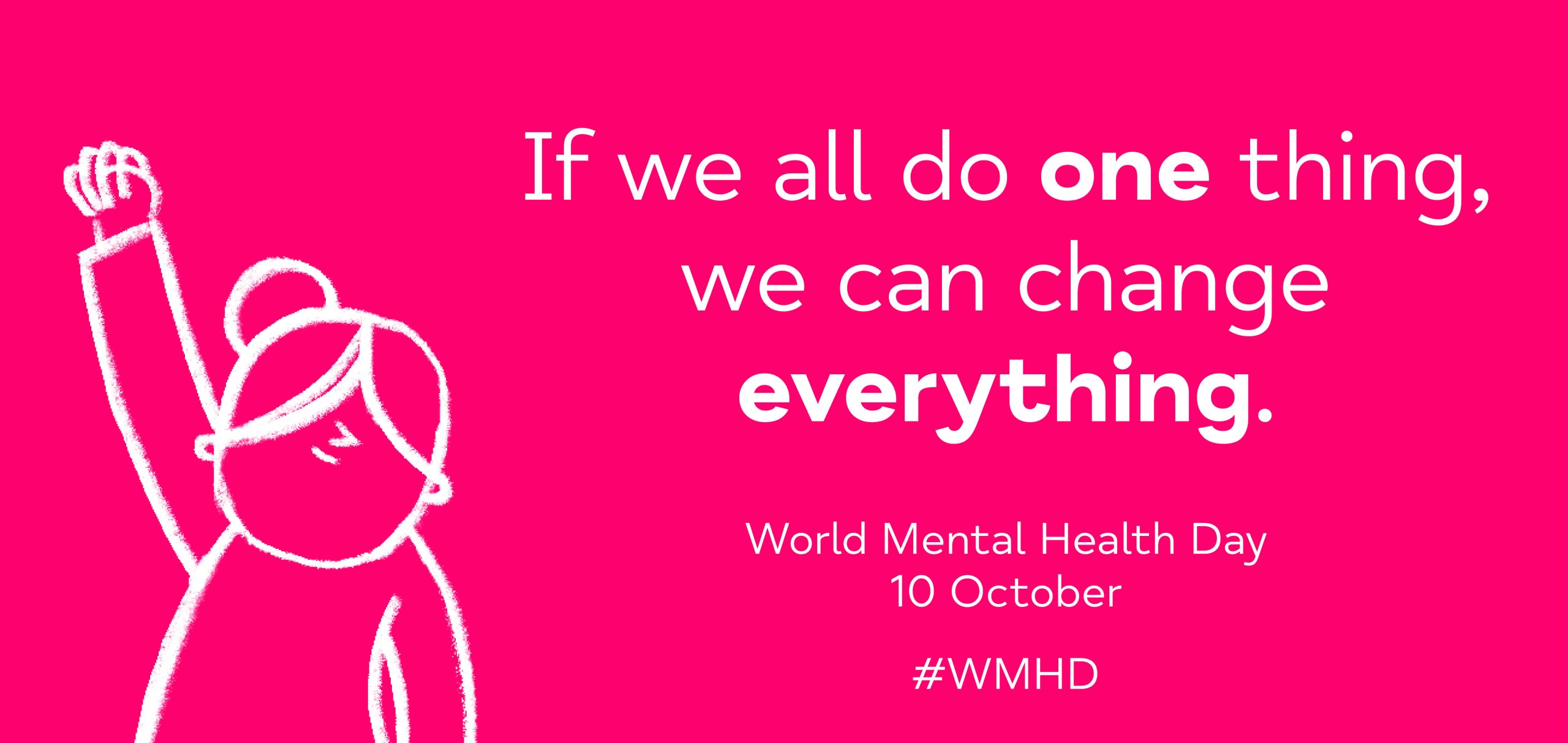 It can be hard to know where to start but our mental health can be improved by small changes in different areas of our lives. It does not have to be complicated or time-consuming. Here are some of our suggestions.
If you are happy to share what you are doing whether it's one of these suggestions or one of your own, please share on socials, tagging Primordial Radio so we can all encourage one another to #DoOneThing.
Routine – as we try to establish a new norm establishing a routine might still be proving challenging. Routine really does help improve mental wellness. Try to keep to the same sleep pattern and if you are still working from home, or partly working from home, try to start and finish at normal times, have a proper break for lunch and if it helps why not go for a walk at the beginning or end of your work day to mimic your commute? If you are not working it is even more important to try to have some form of routine to keep the head squirrels at bay.
Exercise – some exercise even if it is only a short walk each day will boost your mental wellbeing as it releases endorphins and will help improve your mood. As the days get shorter and the weather gets cooler it's still important to do some exercise even if you have to stay indoors. And don't forget SAD lamps are available for pre-order in our merch store.
Food and mood – nutrition really helps your mental wellbeing so it is important to try to eat a balanced diet. Manchester Mind have some great tips to stop you getting hangry here
Champion workplace wellbeing – Manchester Mind offer a range of online live courses open to all (including the internationally recognised Mental Health First Aid qualification) to help you build your knowledge, confidence and awareness about mental health to support yourself and your colleagues. PRFam members can access a 10% discount on all courses by quoting PRFAM10 when booking. Find out more.
Reach out to someone you are worried about – if you haven't heard from someone for a while it can make a big difference just to reach out and ask them how they are doing. Not sure how to go about it? Our Time to Talk Day tips might help.
Access to mental health support is too often determined by where we live or who we are. It shouldn't be like this. But we can change things. This World Mental Health Day, do one thing and join mental health charity Mind as they fight to right this injustice. Use Mind's resources to learn about mental health inequality, add your voice to our campaign, spread the word, or donate to the cause.
Finally, if you are struggling and you feel like you need some help please speak to a friend, relative, reach out to the PRFam or contact your GP and find out what help is available.
If you need to talk to someone confidentially you can call National Mind on 0300 123 3393 (Monday to Friday 9am-6pm).
If you need crisis support the Samaritans offer a 24/7 service. You can call them on 116 123 (Freephone) or email jo@samaritans.org. You can also text SHOUT to 85258 for 24/7 text support.
For more support services you can find a full list on our resources page