Primordial Radio is proud to announce that Norway's iconic ENSLAVED will be taking part in the next Radio Residency.
Hosted by presenter Adam Whalley, the Radio Residency will air every Wednesday with Ivar Bjørnson and Grutle Kjellson joining Adam to play tracks from their new album Heimdal due for release on Friday, March 3rd 2023 via Nuclear Blast Records alongside some of their all-time favourite songs.
---
Listen To The Enslaved Residency
Get Primordial Premium
30 Days Free. No Auto-Renewal. No Credit Card Needed.
- 24/7 Rock & Metal Radio Station
- No Adverts
- Exclusive Merch & Discounts
- Exclusive Articles & Podcasts
- Thriving Community
---
For nearly 30 years, Norwegian Black Metal pioneers Enslaved have been pioneering a unique mix of Viking lore and cosmic exploration in their music. Founded by Ivar Bjørnson and Grutle Kjellson back in 1991, the duo set out to forge an entirely new sound distinct from their church-burning peers – boldly embracing Icelandic lyrics for its proximity to Old Norse on 1994 debut album 'Vikingligr Veldi'.
Their 16th studio release 'Heimdal' encapsulates this same spirit perfectly; a masterful communion with roots that promises listeners both departure and familiarity at once.
Ivar states:

I'm not sure entirely what we've done on this album, but I was pulled towards Heimdal mythos from very early on. 'Heimdallr' was one of the first songs we ever wrote for Enslaved, and it was an entry point for us into the world of Norse mythology. There are contradictions in who are his parents, and there are wonderful theories that he could be Odin.

There's one theory I found particularly interesting, and a lot of the album is based on this, that after the Ragnarok that is coming, he will be the new main god after Odin. And this leads to all kinds of further speculation. So instead of taking a concept and a framework and filling it in, this is more like going down a rabbit hole. We're chasing all these ideas that we just started with, and are still fascinated by.
The father/son relationship between the Heimdal and Odin figures mirrors the journey Enslaved have been on for 30 years: the dialogue between older and younger versions of oneself, and whether they are separate, or bound as one.
That dialogue between older and younger selves is apparent on Heimdal musically too. As far out as the album reaches, you'll find homages to Enslaved's formative influences, from bracing, German
thrash riffs to the propulsive backbeat of Led Zeppelin. But they're the motor for fresh, and often unexpected pastures.
Grutle adds:

I would say that Heimdal is an album that points towards new beginnings and a dawn that's on the other side of the apex of the land. It feels like reconnecting to your esoteric, unknown past.
Heimdal was produced by Enslaved's own Ivar Bjørnson, Iver Sandøy and Grutle Kjellson. Mixing was handled by Jens Bogren at Fascination Street Studios, and the final treatment was mastered by Tony Lindgren. The concept and lyrics for Heimdal was, as always, developed by Ivar Bjørnson and Grutle Kjellson in tandem.
Heimdal Album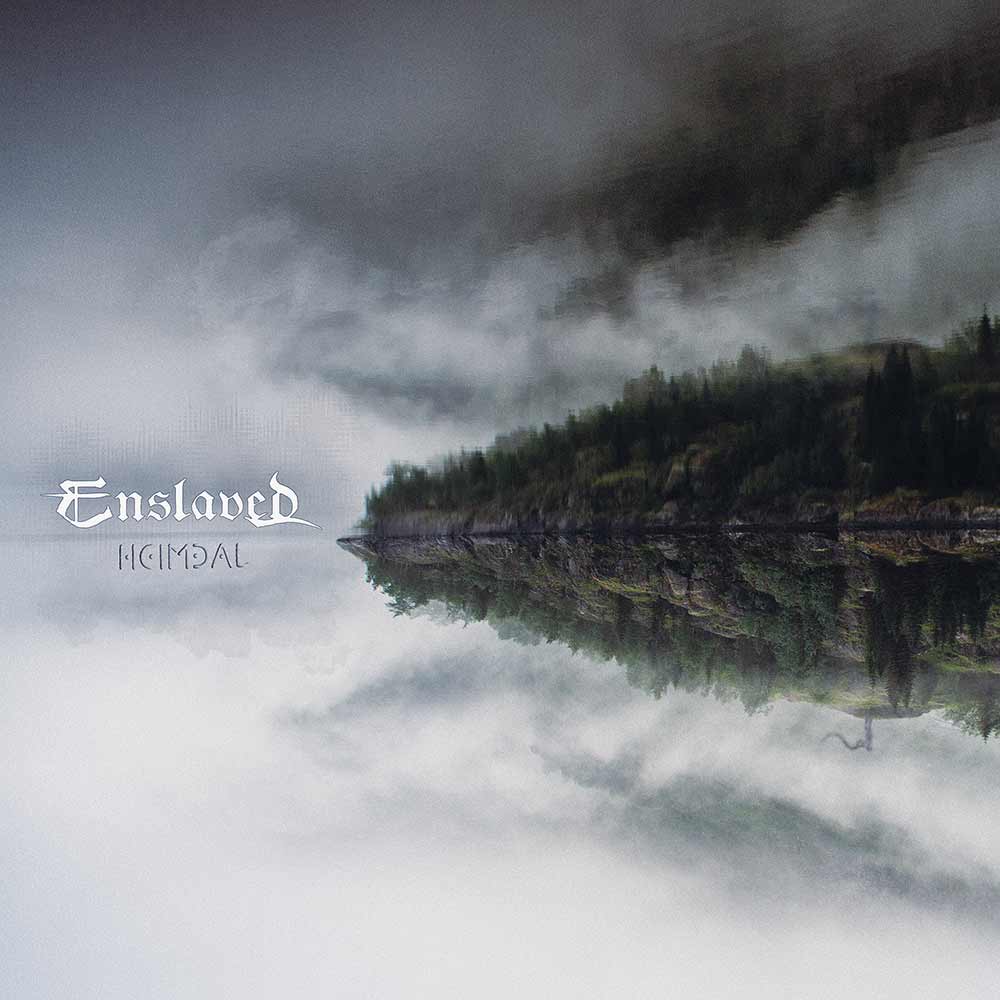 Tracklisting
01. Behind The Mirror
02. Congelia
03. Forest Dweller
04. Kingdom
05. The Eternal Sea
06. Caravans To The Outer Worlds
07. Gangandi (Bonus Track)*
08. Heimdal
We may earn an affiliate commission when you buy through links on our site. This helps support the station. For our full list of affiliates, head here