It's a man's world… *Hums rest of song*
International Women's Day
I'm Bex and I co-present the Saturday morning extravaganza that is the Bubbles Brunch with Bex show with my sidekick and fiancé Dewsbury, but my day job is actually a construction site manager in the gas industry.
Professionally, I'm very much a woman in a man's world and I love that. But it's definitely not always been easy.
As I've worked my way up over the last 14.5 years I've definitely had moments where I've felt like I haven't been taken as seriously or I've had to work twice as hard for half the recognition compared to my male counterparts.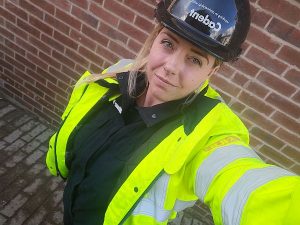 However, I'm pleased to say that these moments have been increasingly fewer and far between in recent years and I genuinely think it has something to do with things like IWD.
It can feel a a bit of a box ticking exercise to make a fuss of this day, but even the most lacklustre fuss naturally stirs a bit of interest and awareness and IWD has definitely gone from being a bit of a novelty to a genuine opportunity to publicly celebrate the incredible women that have played a massive part in building the world we live in.
I'm hoping that the next generation won't see certain occupations or activities as 'male' or 'female' and I really hope I'm helping that become a reality in some small way.