Caught in a Mash 3rd March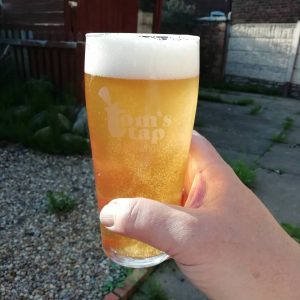 Phill and Sean will be chatting with Sean from Gweilo Beers.
Gweilo, started in 2014 in Hong Kong, have been redefining the essence of craft beer – what it tastes like, how it's brewed, and where it's enjoyed.
On the beer front for the #supalong are :
Sudoku Golden Stout – 6% ABV – Sweet notes of chocolate and vanilla are balanced with a late addition of coffee
For Figs Sake Stout – 8% ABV – A hefty dose of fig purée in the boil unleashes decadent notes of honey, berries and Muscovado sugar.
Tropical Lager – 4.5% ABV – a light-bodied brew exploding with fruit.
Hit up the Gweilo website to get your beer ordered in time for the show next week !
We'll see you on Twitch on Wednesday Night @ 8pm!
WTF Is Caught in a Mash ?
Caught in a Mash gives you the chance to find out more about the great selection of beer available, find out more about the brewers and their business plus you can drink along and ask your questions !
Missed a show ? Check out our Twitch Channel to catch up.