HMA 2020 and Primordial Radio
Published in Gigs & Events, Station Updates, on Saturday, August 22nd, 2020
Due to the ongoing global situation, the fourth annual Heavy Music Awards will now take place online, premiering on Twitch from 8.30pm BST on Thursday 3 September.
The show will be presented live from the Heavy Music Awards' London offices by Kerrang! Radio presenters Sophie K and Jon Mahon.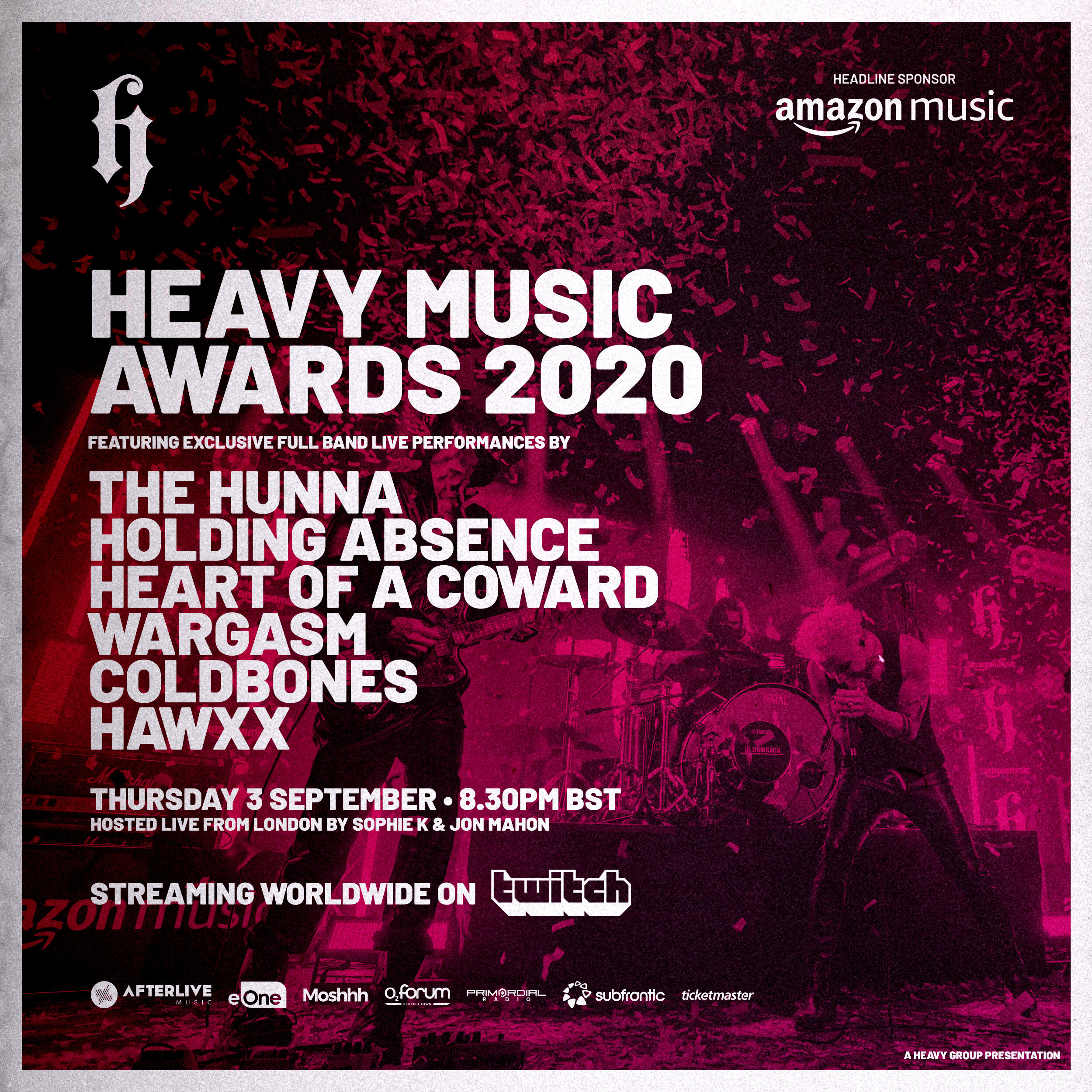 The live line-up comprises six acts, perfectly representing the broad spectrum of UK rock and metal in 2020, including London's fast-rising alt-metal quartet HAWXX, instrumental prog metallers Coldbones, industrial-tinged punk outfit Wargasm, and much-loved metal heavyweights Heart Of A Coward.
Prior to the main event, the official pre show will be hosted by Sophie K and Jon Mahon from 8.30pm BST, while the official after show will begin at 10.30pm exclusively on the Primordial Radio Twitch channel, with presenters Moose and Pete welcoming live guests to chat about the winners and performances.
and there's more….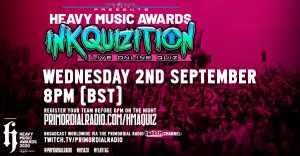 As well as sponsoring a category and hosting the after show party, Primordial Radio is having a HMA themed quiz on 2nd September – all the details here
Not a member of Primordial Radio ? Why not give it a go , free, for 3 months, no credit card/no obligation/no nonsense
Sign Up Here
Primordial Radio playing the best and latest in Rock, Metal and Beyond music – Radio as it should be !