Breaking Heavy Music Awards News !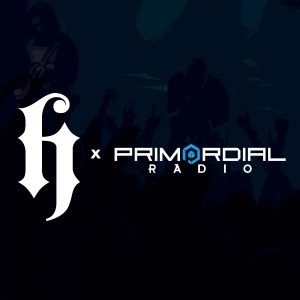 Building on our broadcasts from HMA's last year, Primordial Radio is taking it to the next level at the Heavy Music Awards 2020.

This year the Primordial Radio is re-enforcing our commitment to new music and will be  :
Sponsoring Heavy Music Awards 2020 – Best UK Breakthrough Band category
Broadcasting live from HMA 2020
Presenting the award to the winners on the night.
The HMAs' Dave Bradley said,
"We were so happy to have the Primordial team broadcasting from the HMAs in 2019 – with their very own Shorty even making a short term loan to our red carpet team for the evening – so it means the world to us that they would see fit to ramp up their involvement in the awards so significantly for 2020. This is a really exciting partnership which further underlines our commitment to pushing emerging artists to our extensive global audience."
Primordial Radio co-founder Pete Bailey said,
"The parallels of values between Primordial Radio and the Heavy Music Awards has been getting stronger every year.
We love their commitment to supporting new music and putting fans at the forefront of the decision-making process.
It's an honour for us to be a part of the HMAs 2020, see you in May!"
The 4th annual Heavy Music Awards will take place on Thursday 21 May 2020 at the O2 Forum Kentish Town, London.  Find out more at the Heavy Music Awards Website