Are you ready to take the HMA 2020 InkQuizition?!?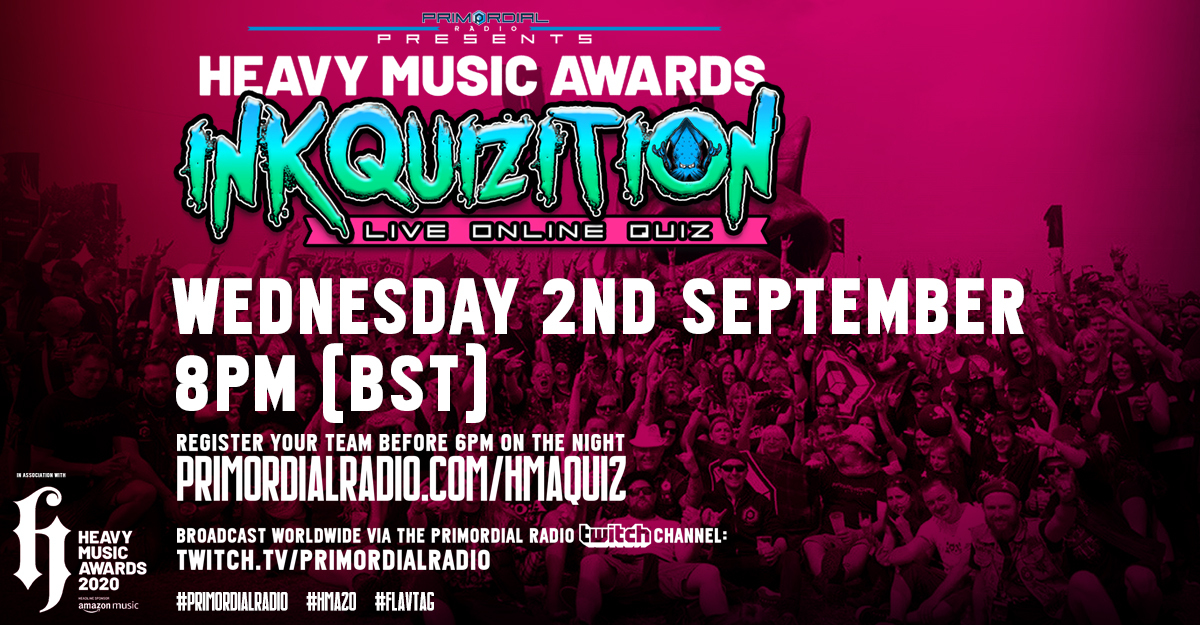 The Rock & Metal Quiz Returns with a Heavy Music Awards Theme
How To Play
The quiz is played live online. All you need is internet access and a sense of humour.
Enter Online – register your team below
The link to your answer sheet will be emailed to you on the day of the quiz at 6pm. The email will be sent to the address used to enter online.
On the day of the quiz head to our Twitch Channel. A live countdown broadcast begins at 19:50.
Conjure up a hilarious team name. Get your beverages and snacks in order
Answers are entered and submitted through your answer sheet.
The team with the most points at the end of the quiz will be declared the winner.