Swedish melodic death metal legends In Flames will play their new album Foregone in full exclusively on Primordial Radio.
Vocalist Anders Fridén will be going through track by track in full with Primordial Radio presenter Pete Bailey.
Speaking about the new album Foregone, Anders Fridén states:
In many of our past albums, I'm looking inward and on Foregone, I'm looking more outward and seeing what's going around in the world outside of these four walls. It's about the inevitable end, in the movies we see robots taking over or some big rock falling on the earth and it's going to explode but I think we are going to destroy it ourselves.

We're that stupid and our egos are too high and it's just we are going to blow up ourselves way before anyone else gets the chance to.

There's always hope but if it continues to go in this direction, I don't know how we can stop this as it's getting worse every day. Obviously, I'm not an expert and say this as an observation of things happening around me.

But If you know your time is ending, will you think about the past will you try to reach out to people that you might have had a disagreement with? Are you happy with your choices, what do you do really when that time comes?

To me, it's not scary and it's not something I'm afraid of, I'm not looking forward to it but at the same time I'm not scared of that time.
Get Primordial Premium
30 Days Free. No Auto-Renewal. No Credit Card Needed.
- 24/7 Rock & Metal Radio Station
- No Adverts
- Exclusive Merch & Discounts
- Exclusive Articles & Podcasts
- Thriving Community
Listen To In Flames Foregone Album In Full With Anders Fridén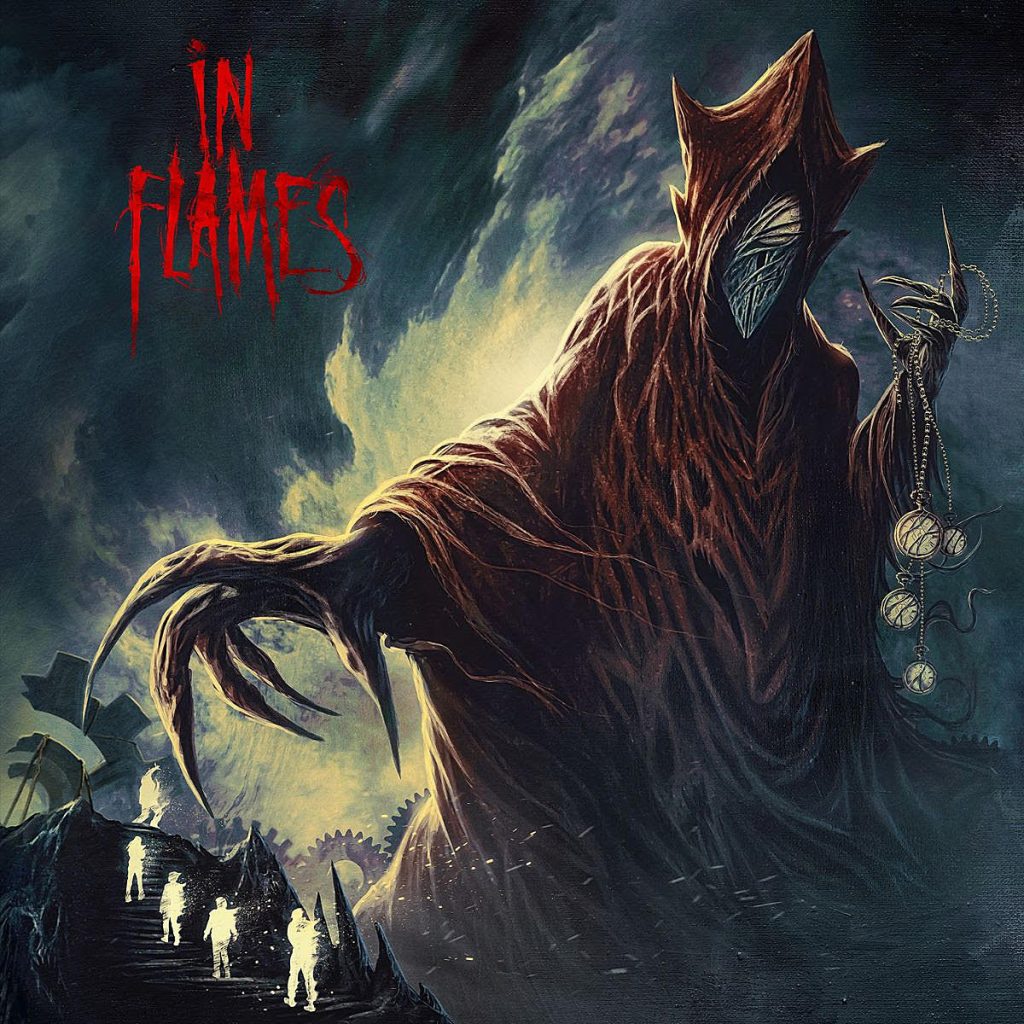 In Flames is set to deliver their fourteenth studio album, Foregone on 10 February 2023 through Nuclear Blast Records. It will arrive with the prowess of Howard Benson's production. This highly anticipated release also welcomes new addition and shredder extraordinaire Chris Broderick as he makes his debut into In Flame's prestigious career spanning over three decades.
In Flames Foregone Album
Released 10th February 2023 via Nuclear Blast Records.
We may earn an affiliate commission when you buy through links on our site. This helps support the station. For our full list of affiliates, head here.