#saveourvenues interview with Jaret Reddick from Bowling for Soup
Published in Gigs & Events, Station Updates, on Tuesday, July 7th, 2020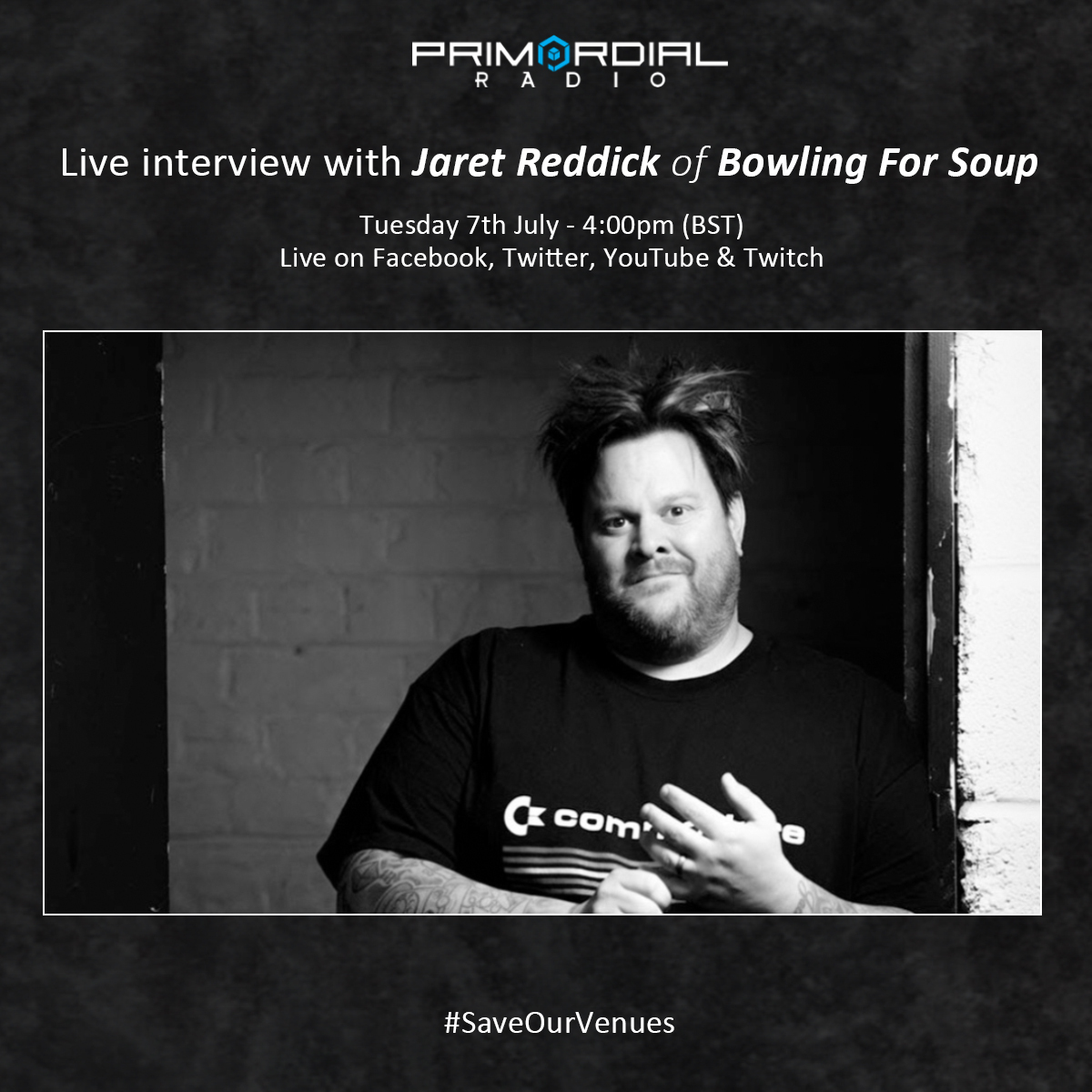 Live Video Interview with Jaret Reddick
Tuesday 7th July – 4:00pm (BST) – Jaret Reddick from Bowling for Soup talks to Primordial Radio to specifically discuss the importance of small independent venues as part of #saveourvenues
Over the past few months we have seen grassroots venues struggling like never before and whilst we very much welcome the news of a rescue package there is still a lot to do to make sure our beloved music venues can thrive in the future.
The interviews will be live on our Facebook, Twitter, YouTube and Twitch channels
Don't worry if you missed it, thanks to the wonders of modern technology the interview is here !
Not a member of Primordial Radio ? Why not give it a go , free, for 3 months, no credit card/no obligation/no nonsense
Sign Up Here
Primordial Radio playing the best and latest in Rock, Metal and Beyond music – Radio as it should be !