Interview with Max and Justin from Tallah
Published in Gigs & Events, Station Updates, on Thursday, October 1st, 2020
Interview with Tallah on Primordial Radio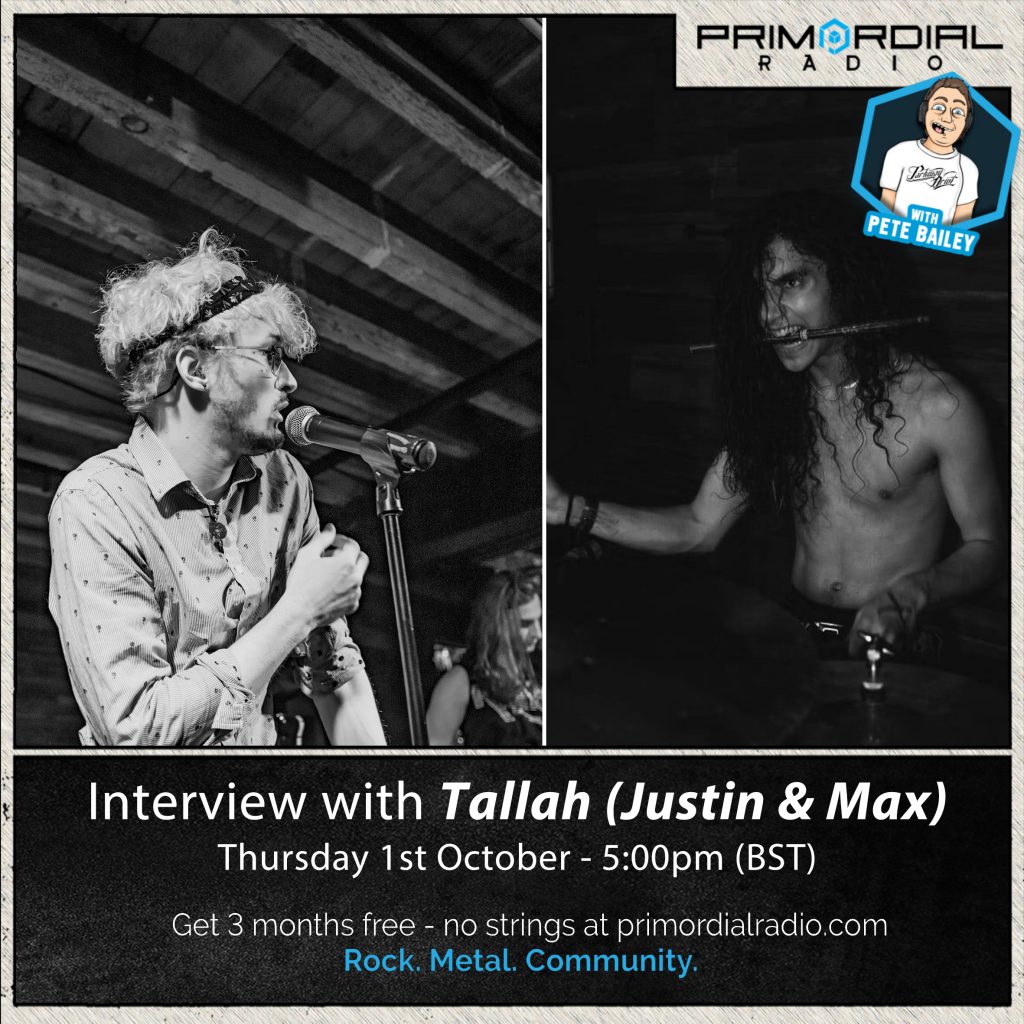 Max and Justin from Nu-Metal Band, Tallah will be chatting on Primordial Radio 1st October from 5pm
Hook & Tease time
Find out how drummer Max Portnoy (Son of Mike Portnoy of prog rock/metal band Dream Theatre fame) grew up on the road and the impact that had, breathing new life into nu-metal and chatting about Tallah's new album – Matriphagy. The new album is due for release 2nd October 2020.
Make sure you listen to your favourite Rock and Metal Radio Station at 5pm 1st October 2020 but we guess you'll already be listening right ?
Not a member of Primordial Radio ? Why not give it a go , free, for 3 months, no credit card/no obligation/no nonsense
Sign Up Here
Primordial Radio playing the best and latest in Rock, Metal and Beyond music – Radio as it should be !