It just takes a virtual signature – help save another music venue under threat
Published in Station Updates, on Wednesday, October 17th, 2018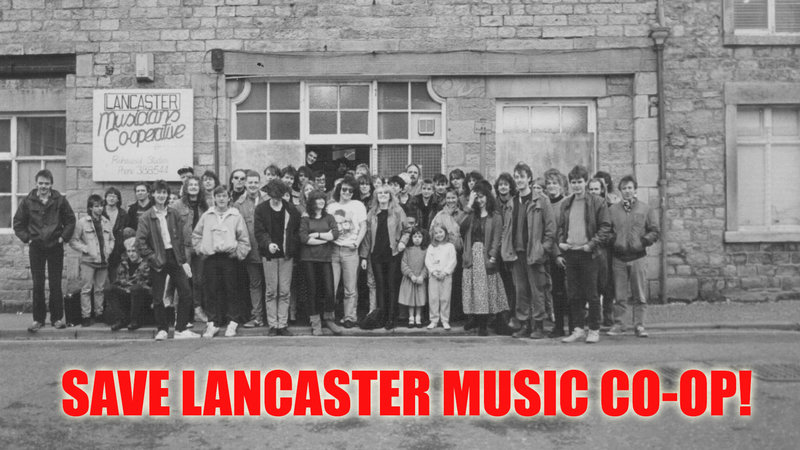 You may have seen on the Massive Wagons Facebook page that Lancaster Music Co-OP is under threat of closure –
"Lancaster has a wonderful music scene, it encompasses all musical genres, it's a musical city without doubt, there is music in all forms across the city every night of the week every week of the year, Lancaster Music festival and Lancaster Live are but only 2 of the music festivals that thrive in the city… yesterday the council dealt the scene a massive blow… bands need to practice… all bands need to practice, regularly, space is limited, it always has been and that's something we deal with… but the last nail in the coffin could be the eviction notice served to the The Lancaster Musician's Co-op in Lancaster… the main hub for bands and musicians to meet, record, practice… we've practiced there countless times, recorded there numerous times, I could write a list as long as my arm from memory of bands who've thrived as a result of that place… and like that it's being taken. If you're in a band from another town or city you already know the value of these places. Please sign below, what else can we do but shout to be heard. Thankyou ❤️🤘"
On October 12th, 2018 Lancaster City Council served Lancaster Music Co-op with an eviction notice on the building they have occupied for 33 years. We now need to fight to get that eviction order overturned!!
Lancaster Music Co-op is a non-profit making community organisation that has been providing music rehearsal rooms, equipment hire and recording facilities to the people of Lancaster and surrounding areas for the past 33 years.
Pop over to sign the petition at Change.org to try and help save it – visit "Save Lancaster Music Co-op! Fight the Eviction!" petition
Not a member of Primordial Radio ? Why not give it a go , free, for 3 months, no credit card/no obligation/no nonsense
Sign Up Here
Primordial Radio playing the best and latest in Rock, Metal and Beyond music – Radio as it should be !