Lauren Tate on Primordial Radio Twitch
Published in Gigs & Events, Station Updates, on Monday, October 5th, 2020
Special Guest on Primordial Radio Twitch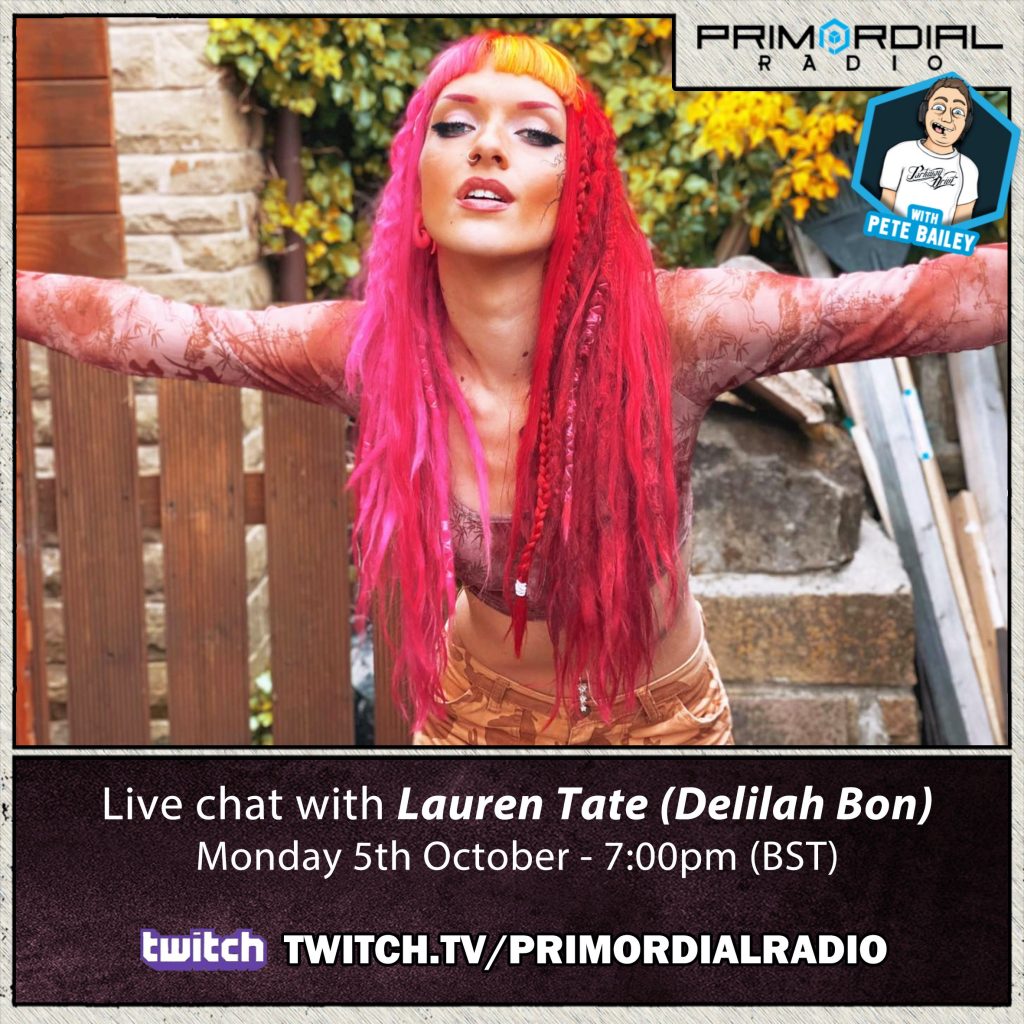 Pete will be having a live chat on the Primordial Radio Twitch stream tonight with a very special Guest.
Lauren Tate who is the lead vocalist for Hands Off Gretel and also performs as Delilah Bon will be chatting live with Primordial Radio from 7pm Monday 5th October
If you missed the the interview, never fear you can watch it here or hop over to the Primordial Radio Twitch Channel to take a look !
Want to find out more about Primordial Radio on Twitch ? – We've got a FAQ page for that – https://primordialradio.com/twitch/
Not a member of Primordial Radio ? Why not give it a go , free, for 3 months, no credit card/no obligation/no nonsense
Sign Up Here
Primordial Radio playing the best and latest in Rock, Metal and Beyond music – Radio as it should be !