Episode Eleven is available now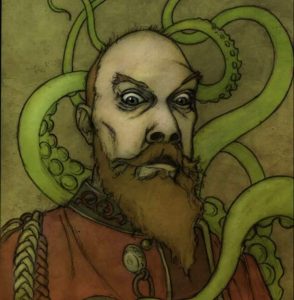 Formed from the daily despatches of one Dr. Porridge, this plaguecast is the collection of this weeks adventures. Like Emmerdale, only with more sheep.
Dr Porridge has become lost in a version of earth; a far distant, future post apocalyptic wasteland. Together with Colon, his cybernetic badger accomplice, Porridge is on a quest at the behest of a Gallic gangster named Uncle Touché. The good Doctor himself can fill in the blanks.
The Plaguecast – WTF ?
Formed from the daily despatches of one Dr. Porridge, this plaguecast is a collection, an omnibus of this weeks adventures. Like Eastenders only with slightly less cockneys and higher production values
Our intrepid guide is none other than Dr Cornelius Porridge,part gentleman adventurer, part steampunk stand up, and part dimension-straddling sausage roll. A man known throughout history as "that bloke in the pub who drank all the rum while talking bollocks"