Grunge rockers MARISA AND THE MOTHS have released their new video 'Pedestal' the video features Marisa being painted in gold, as the grunge-laced sounds of Pedestal unfold. Watch below.
Featuring moody riffs, brilliant guitar solos alongside vocals and emotional lyrics about being disrespected or objectified at some point during life make the track seem all the more relevant today.
Speaking about the track, Marisa says:
As a woman, every day I encounter some form of discrimination, especially in my line of work… And I know so many other women have experienced the same, which is what inspired me to write this song.

Marisa And The Moths are set to perform at the Primordial General Mayhem 2023 alongside Those Damn Crows, Mason Hill, Rews and more.
Full lineup for the Primordial General Mayhem 2023
Main Stage
Those Damn Crows (Headliner)
Mason Hill
Rews
South Of Salem
Led By Lanterns
Marisa & The Moths
Primordial Presents Stage
Insurgent
Fury
Raised By Wolves
Straight For The Sun
Friday 28th April 2023 – 200 Cap Pre-Party *Sold Out*
Scruffy Bear (Headliner)
Jøra The Førtuneteller
Wood & Nails
Fangs Out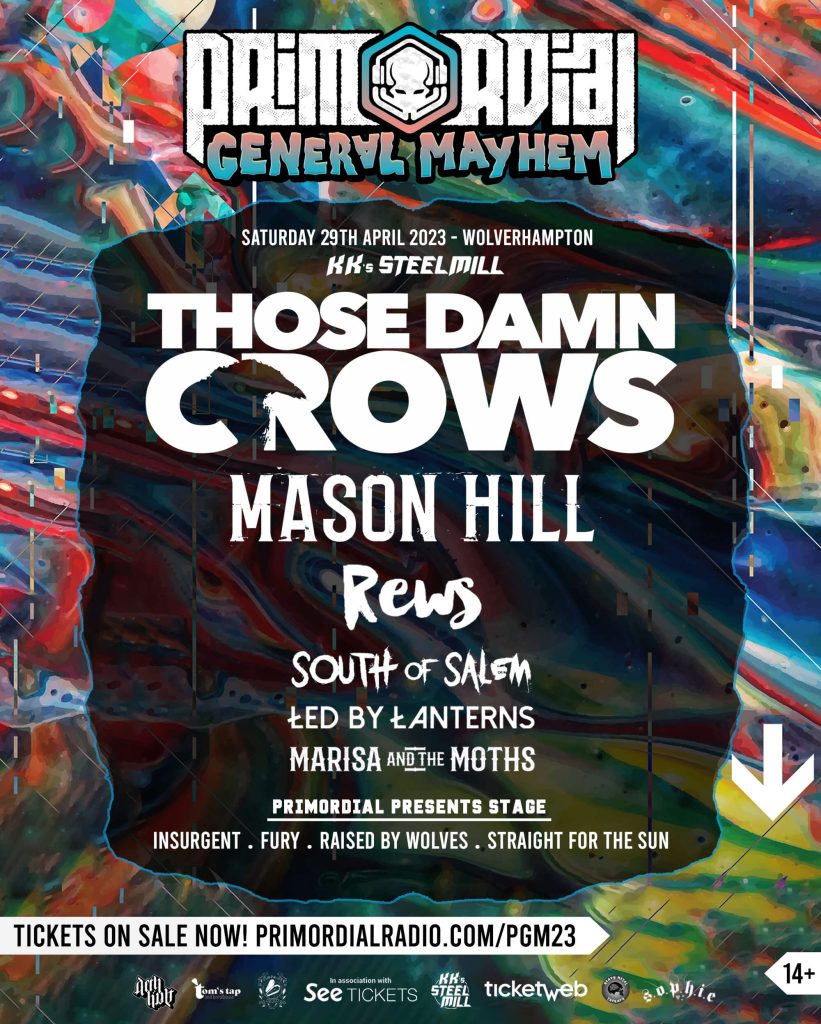 Primordial General Mayhem 2023 Tickets
April 2023
Saturday 29th – Wolverhampton, KK's Steel Mill
Primordial Radio is supported by the community we serve. We may earn an affiliate commission when you buy through links on our site.
For our full list of affiliates, head here.
Tipped as one of the hottest unsigned rock acts in the UK right now. MARISA AND THE MOTHS self-titled debut LP hit #66 in the Official Downloads Chart and has amassed hundreds of thousands of streams globally.
One of the first bands to create high-quality live streams at the start of the pandemic, the band have more than tripled their social media audience with their stunning performances.