Millie Manders & The ShutUp on Primordial Radio
Published in Station Updates, on Thursday, March 19th, 2020
Premier of Silent Screams
19th March 2020 – from 5pm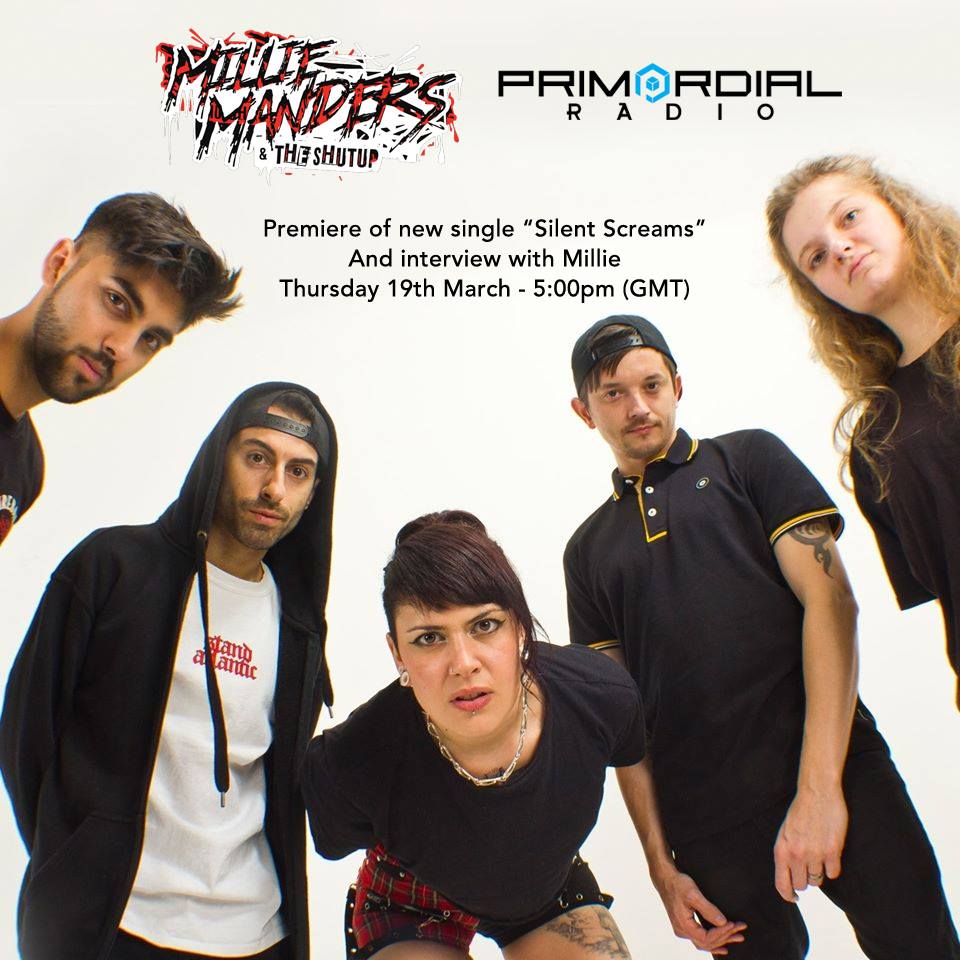 If ever there was a time we needed new upbeat ska-punk in our lives it's now !
Listen to Primordial Presents hear Millie Manders and The Shutup catch up with Pete about their new single "Silent Screams"
Not a member of Primordial Radio ? Why not give it a go , free, for 3 months, no credit card/no obligation/no nonsense
Sign Up Here
Primordial Radio playing the best and latest in Rock, Metal and Beyond music – Radio as it should be !