We love Millie Manders & The Shutup here at Primordial Radio and are delighted to announce we've teamed up with Millie for our third collaboration, this time it's for Christmas!
Designed by Combination 13, this sweater is PREORDER ONLY and will be available for orders from 31st October – 13th November. Grab yourself a cosy, fighty, bitey garm this holiday season and celebrate the festive season with Millie & Primordial Radio!
Millie Manders & The Shutup Merch Pre-Order
Orders are available from 31st October – 13th November.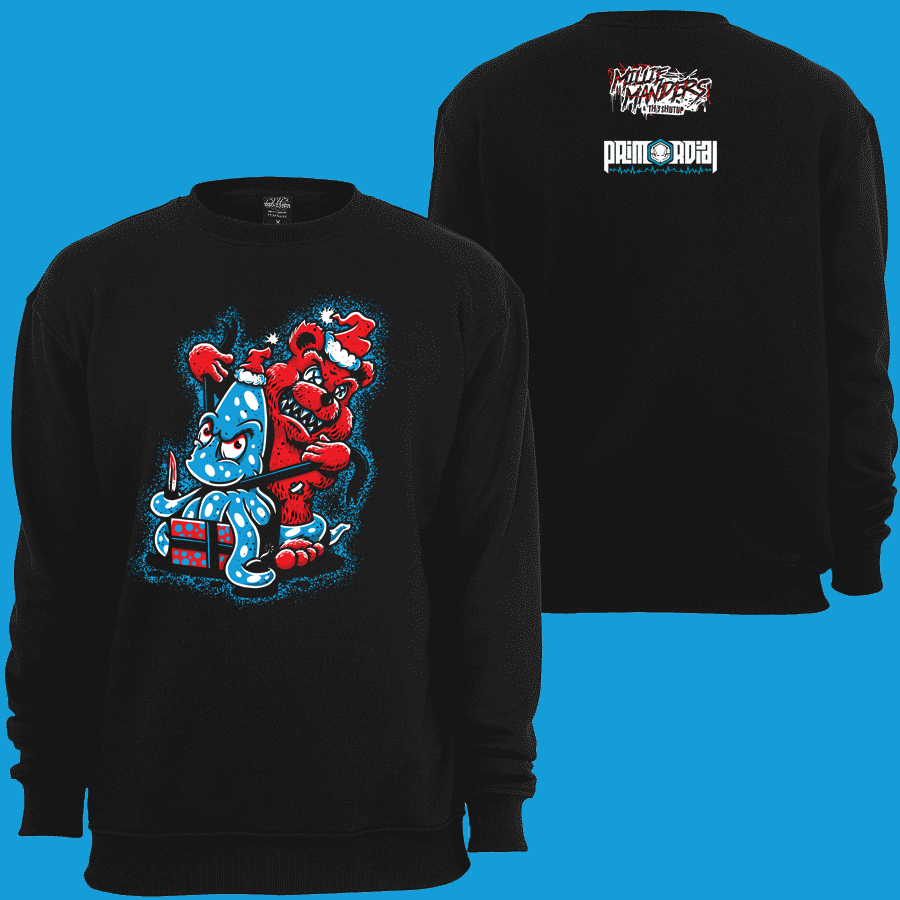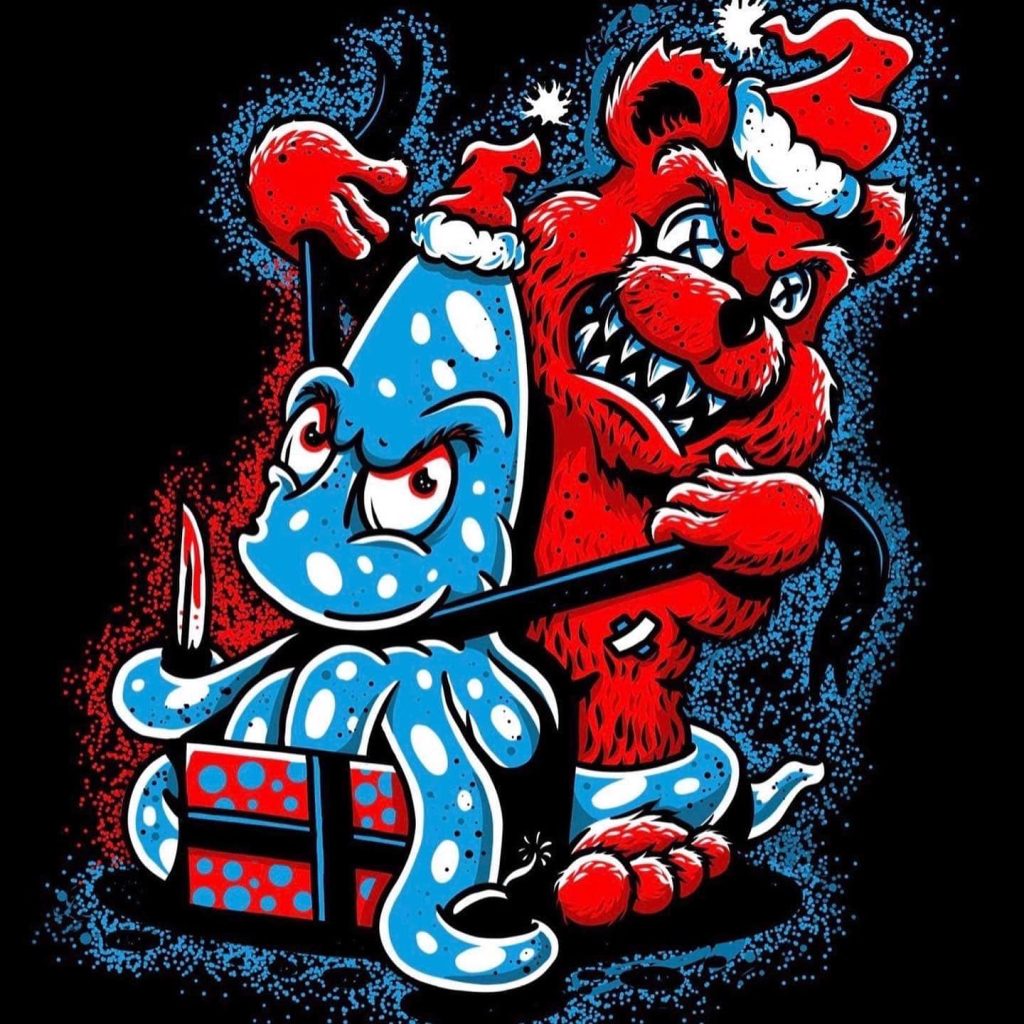 Millie Manders & The Shutup recently released a video of their Little Mix cover of "Sweet Melody" and are currently on tour around the UK, tickets and dates below.
Having headlined the Primordial Presents stage at the Primordial General Mayhem earlier this year, Millie Manders & The Shutup show no signs of letting up any time soon, with a huge amount of dates booked up and down the UK, including performances at Kendal Calling, Rebellion Festival and more.
Millie Manders & The Shutup Tickets
November 2022
04 – Poco Loco, Chatham
05 – New Cross Inn, London
06 – Joiners, Southampton
09 – The Parish, Huddersfield
10 – The Hug and Pint, Glasgow
11 – Krakatoa, Aberdeen
12 – Head of Steam, Newcastle
17 – Tower, Hull
18 – The Continental, Preston
19 – Star And Garter, Manchester
23 – The Bunkhouse Bar & Music Venue, Swansea
24 – Albert's Shed, Shrewsbury
25 – Katie Fitzgeralds, Stourbridge
26 – Cafe Indiependent, Scunthorpe
27 – The Live Rooms, Chester
December 2022
02 – John Peel Centre for Creative Arts, Stowmarket
03 – B2 Venue, Norwich
---
Millie Manders & The Shutup were voted as the No.1 track of 2021 by the listeners of Primordial Radio for the track Your Story. The track is taken from their 2020 album "Telling Truths, Breaking Ties" which received huge critical acclaim and became a fan favourite here at Primordial Radio.
Get Primordial Premium
30 Days Free. No Auto-Renewal. No Credit Card Needed.
- 24/7 Rock & Metal Radio Station
- No Ad-Breaks
- Exclusive Discounts On Gigs & Merch
- On-Demand Shows & Podcasts
- Thriving Community