Loathe have announced that they have cancelled their UK & European tour to focus on finishing their new album. In a statement on their Facebook page, the band stated:
People of United Kingdom and Europe, after much painstaking deliberation, it is with regret that we have made the very difficult decision to cancel our upcoming September and October headline dates.

We are currently in the penultimate stages of completing our new album, which the tour was initially booked to promote, and believe that opening up our time to focus entirely on the music is the correct thing to do, as using this time in September and October will allow us to complete the recording process.

We recognise that these cancellations are frustrating and we are deeply sorry for any inconvenience caused with purchases already made in ways of travel arrangements and tickets.

All ticket purchases will be refunded at your point of purchase. Thank you for your endless support and understanding.
Get Primordial Premium
30 Days Free. No Auto-Renewal. No Credit Card Needed.
– 24/7 Radio Station
– No Ad-Breaks
– Exclusive Discounts On Gigs & Merch
– On-Demand Shows & Podcasts
– Thriving Community
---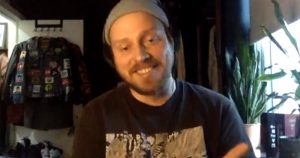 Links in this article may contain affiliate links where Primordial Radio receives a commission if you make a purchase through these links.
For our full list of affiliates, head here.