Meet Metal For Good the new Rock & Metal charity that uses the positive values of rock, metal and other alternative subcultures to make a positive difference in communities.
Metal For Good believes that the rock and metal community is truly unique – brought together through a love of great music and a sense of belonging.
Through this shared identity,  they believe lives are often improved and that we then feel a part of something bigger, that we are accepted, and that someone has ultimately 'got our back'.
We recently spoke to the charities founders Katy and Chris Baker on the Primordial Radio Podcast.
Watch below:
Get Primordial Premium
30 Days Free. No Auto-Renewal. No Credit Card Needed.
– 24/7 Radio Station
– No Ad-Breaks
– Exclusive Discounts On Gigs & Merch
– On-Demand Shows & Podcasts
– Thriving Community
Metal For Good recognises that many UK communities, including the rock and metal community, are struggling to find meaningful, well-paid work, and don't always have access to quality education that meets the diverse needs of children and young people.
The rock and metal community, often suffer from poor physical and mental health, and experience disadvantages from inequalities including race, gender, disability, gender identity, and sexuality.
Metal For Good wants to progress toward Sustainable Development Goals for an equal society.
Find out more at – https://metalforgood.org
---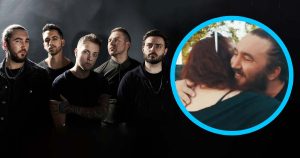 Links in this article may contain affiliate links where Primordial Radio receives a commission if you make a purchase through these links.
For our full list of affiliates, head here.