Metaldays, the popular heavy metal music festival held annually in Tolmin, Slovenia, since 2004 has made a statement following on the 2022 edition of the festival which just took place this July. In the statement the organisers state:
We want to thank every visitor who joined us at MetalDays 2022. Without you, MetalDays would not exist.

During the festival and in these few days after the festival, we followed your posts of criticisms and praises. Most of the comments are positive, but of course, there are also dissatisfied visitors. This statement is addressed to all visitors who feel that this year's organisation was not at the expected level.

We admit that certain situations could have been handled better on our part. From this perspective, after the festival, some things seem to us that we could have predicted them. We will certainly not repeat those mistakes in the future.

The entire production was planned and done with the best intentions and the best possible way, with the possibilities we had. The process wasn't different than in previous years.

Most of the situations you didn't like were the result of all the changes we've had to deal with this year; from those caused by the pandemic to those created with new local laws. Conditions changed on a daily basis until the very beginning of the festival, and we have never had as much improvisation as this year. Some we just couldn't handle better.
To read the full statement, head here.
Get Primordial Premium
30 Days Free. No Auto-Renewal. No Credit Card Needed.
– 24/7 Radio Station
– No Ad-Breaks
– Exclusive Discounts On Gigs & Merch
– On-Demand Shows & Podcasts
– Thriving Community
In addition to this recent statement, Metaldays have also announced the first batch of bands for 2023, with Heaven Shall Burn confirmed as the first headliners alongside Tesseract, Bleed From Within, and Thundermother.
The festival has had to move location for 2023 and will be announcing the details of the location on 08.12.2022, they have also announced the new dates for 2023 with the festival set to take place from 30.07 – 05.08.2023.
Tickets are on sale at – https://www.metaldays.net
---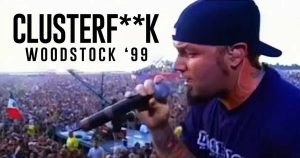 Links in this article may contain affiliate links where Primordial Radio receives a commission if you make a purchase through these links.
For our full list of affiliates, head here.