Danish Blackgaze metallers MØL have released a mesmerizing new video for their song 'Tvesind', which is taken from their album Diorama which came out on Nuclear Blast in 2021.
Speaking about the song and video, front-man Kim Song Sternkopf states:
I got to have some profound conversations with my father that I wouldn't have had if I didn't get to write this. Sometimes it's difficult to talk to people and say, 'You did something really wrong to me,' but if you have it on paper, a song or movie or something to speak out from, there's something we can examine from different angles.

That's where the title Diorama comes in. Despite the odds being against us, I believe there's a lot of hope because I've found a way to talk to them.

We have been very fortunate to be working with British director/editor John Bradburn who conjured up some amazing work with excellent videos for both Deafheaven on 'In Blur' and Emma Ruth Rundle on 'Blooms of Oblivion'.

He has treated the heavy subject matters of the album with the utmost respect and a razor-sharp eye for aesthetics that we believe should accompany all of our music.
Watch below.
MØL recently appeared at Arctangent Festival and will be back in the UK with Crippled Black Phoenix and Impure Wilhelmena.
Grab Your Tickets To See MØL
September 2022
07 – London – The Dome
08 – Bristol – The Fleece
09 – Manchester – Rebellion
10 – Glasgow – Classic Grand
---
Get Primordial Premium
30 Days Free. No Auto-Renewal. No Credit Card Needed.
– 24/7 Radio Station
– No Ad-Breaks
– Exclusive Discounts On Gigs & Merch
– On-Demand Shows & Podcasts
– Thriving Community
---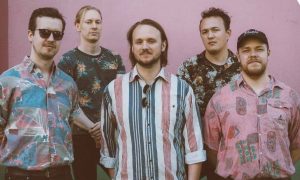 Links in this article may contain affiliate links where Primordial Radio receives a commission if you make a purchase through these links.
For our full list of affiliates, head here.