Rockin The Bowl, the open-air rock festival based in the Don Valley in Sheffield has issued a statement regarding this year's festival and needs your help to keep the festival going.
Rockin the Bowl started here partly to try and bring back the bands and make them see that the Steel City is back!

Over the last 3-4 years it is starting to work….each year our bands are bigger than the year before and for next year we are already getting interest from bigger bands than we have had so far. But I've not heard of half of the bands you have here' I hear you cry.

Ok, so what! That doesn't mean they aren't fucking great bands and well worth seeing…something different to another covers band doing another 'Paranoid' and 'Smoke On The Water'..again' This year we have Terrorvision, we have Blaze who was with Iron Maiden doing a Maiden set.

We have members of Thunder, we have ex members of ACDC, we have doom/stoner legends Orange Goblin, we have the mighty Diamond Head (no Diamond Head, no Metallica), we have bands who have played Download and Bloodstock…..right here in Sheffield in September.

All for the price of a few Netflix movies, a pizza and a handful of beers! And this is where the problem lies! We know money is tight. We have ploughed literally tens of thousands of pounds of our own money into RTB to bring rock and metal back to Sheffield.

We HAVE NOTHING LEFT TO GIVE! This means that if this year's festival doesn't get the support it needs there will NEVER be another.

So please, please support us this year…even if you haven't heard of some of the bands.

Read the full statement below via Twitter.
Very important message from our man Steve Hughes
Please help by retweeting –

WARNING: LONG POST WHICH CONTAINS A SMALL AMOUNT OF BAD LANGUAGE.
Calling ALL South Yorkshire rock and metal fans! In fact, calling ALL ROCK FANS!

— Rockin the Bowl (@RockinTheBowl) August 4, 2022
If you're free in September and want to support the festival, you can grab your tickets and merch below. This year's line-up features the likes of Terrorvision, Orange Goblin, South Of Salem and many more.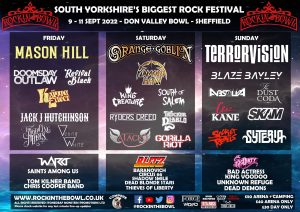 Grab Your Tickets To Rockin The Bowl
September 2022
09 – 11 – Sheffield, Don Valley
Get Primordial Premium
30 Days Free. No Auto-Renewal. No Credit Card Needed.
– 24/7 Radio Station
– No Ad-Breaks
– Exclusive Discounts On Gigs & Merch
– On-Demand Shows & Podcasts
– Thriving Community
---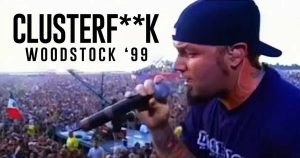 Links in this article may contain affiliate links where Primordial Radio receives a commission if you make a purchase through these links.
For our full list of affiliates, head here.