New footage has emerged of Corey Taylor screaming during the recording sessions of Slipknot's Iowa album.  The footage was recorded on March 10, 2001 where you can hear the harrowing screams laid down by Corey during the recording session. Watch below.
Slipknot recently celebrated the 20th anniversary of Iowa, where Taylor looked back on the sessions and explained how producer Ross Robinson helped shape the album.
Speaking to Metal Hammer last year, Taylor stated:
The recording process was such a gnarly experience for us, we really wanted a month to get our heads together and we didn't get that. They threw us right into the mouth of the monster. Perhaps that urgency informed his screaming.
Slipknot also recently announced their new album "The End, So Far" will be released on September 30th via Roadrunner Records, the album is available for pre-order with several vinyl variants available at Slipknot1.com.
"The End, So Far" includes the band's 2021 surprise single "The Chapeltown Rag" and follows their widely celebrated 2019 album "We Are Not Your Kind", which marked SLIPKNOT's third consecutive No. 1 on the Billboard 200.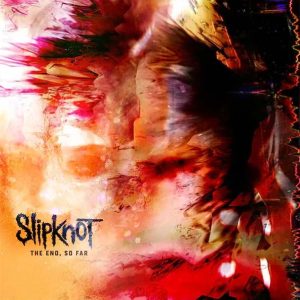 "The End, So Far" track listing:
01. Adderall
02. The Dying Song (Time To Sing)
03. The Chapeltown Rag
04. Yen
05. Hivemind
06. Warranty
07. Medicine For The Dead
08. Acidic
09. Heirloom
10. H377
11. De Sade
12. Finale
---
Get Primordial Premium
30 Days Free. No Auto-Renewal. No Credit Card Needed.
– 24/7 Radio Station
– No Ad-Breaks
– Exclusive Discounts On Gigs & Merch
– On-Demand Shows & Podcasts
– Thriving Community
---