Multi-platinum-selling Canadian rockers Nickelback will be playing their brand new album Get Rollin' in full exclusively on Primordial Radio.
Guitarist Ryan Peake will be a special guest on Friday 18th November (GMT) chatting with Primordial Radio Presenter Pete Bailey as they go through, play and talk about every track from the new album.
Get Primordial Premium
30 Days Free. No Auto-Renewal. No Credit Card Needed.
- 24/7 Rock & Metal Radio Station
- No Adverts
- Exclusive Merch & Discounts
- Exclusive Articles & Podcasts
- Thriving Community
Speaking about Get Rollin' Ryan Peake Stated:
We grew up listening to a lot of metal and thrash and just straight-up rock.

Hopefully, we've delivered on the songs, but we like to keep a well-rounded style of type types of music on an album, a well-rounded album because that's how we've always been.

The last album, Feed The Machine, there's a considered effort of making rock record. The Betrayal (Act III) was one of our heaviest songs we've done as far as Rock and Feed The Machine was quite heavy as well. So we kind of exercised our rock demons, not to confuse it, but the album before was also a lot lighter.

We were like, okay, we kind of did that. Now let's balance the cell. We've gotta even things out and now we're back to, this is what Nickelback is. We've been able to dip our toe in a lot of things and I'd like to think it's believable because that's what we were steeped in.

We were steeped in rock and metal, Anthrax and Megadeth and Metallica obviously. But then also rock bands like The Cult and growing up listening to GunsN ' Roses in the same breath. I'm a sucker for a pop hook. I like to write songs and I like to write things that are catchy to me.

I think if I did Rock all the time or Pop all time or Folk music, I think I would just get tired of it. So I like all these kinds of things. That's been the razor's edge for us to walk, is that we do all these things and probably take a lot of heat for not being more of one or more of the other.

But at this stage in our career, I don't give s**t! I hope you enjoy what we've done but that's where we're at with this, let's give you a little rock, let's give you a little of this and I really hope people enjoy it.
Listen To Nickelback Get Rollin' In Full
To listen to the album playback, simply tune into Primordialradio.com at 18:00 (GMT) on Friday 18th November. If you miss the broadcast, you can catch up on demand.

Get Rollin' is set to be released on November 18th via BMG, you can pre-order the album here.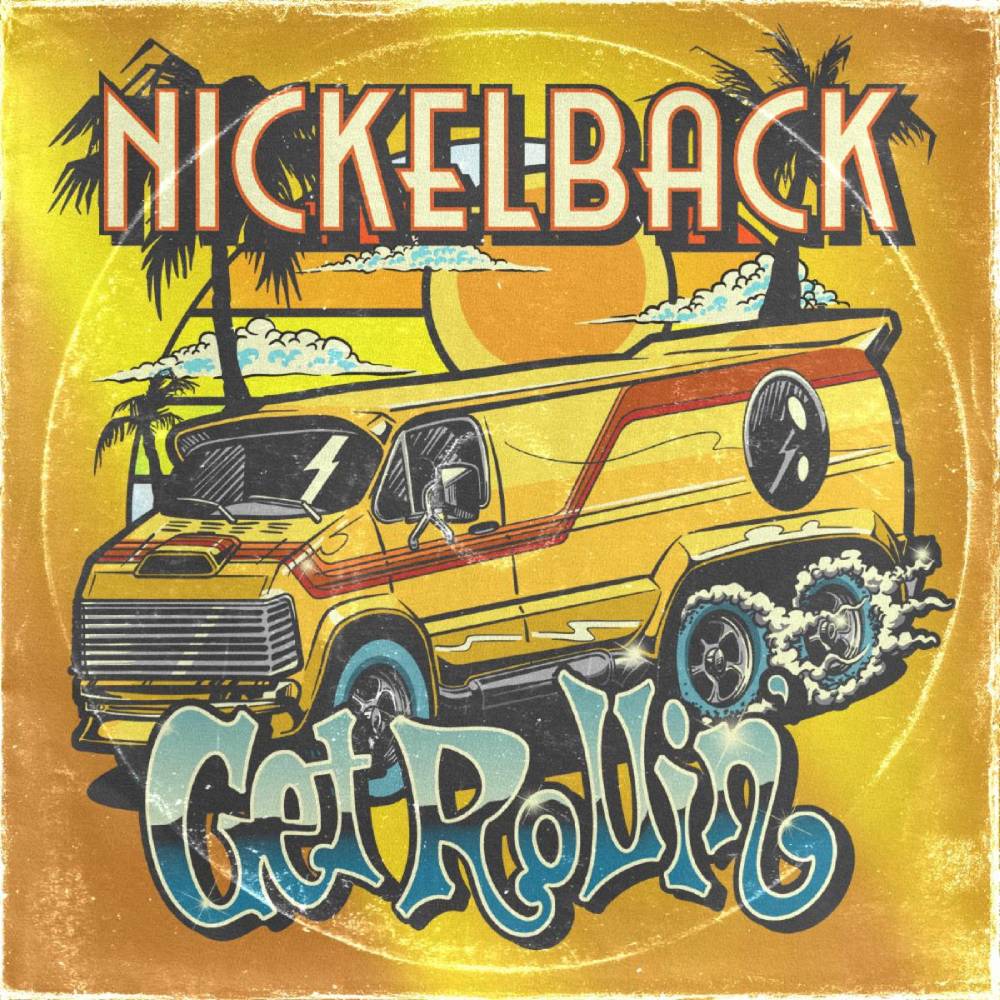 The track listing for Get Rollin' is:
01 – San Quentin
02 – Skinny Little
03 – Those Days
04 – High Time
05 – Vegas Bomb
06 – Tidal Wave
07 – Does Heaven Even Know You're Missing?
08 – Steel Still Rusts
09 – Horizon
10 – Standing In The Dark
11 – Just One More