Canadian rockers Nickelback will release a new single, San Quentin, on September 7th, 2022. A music video for the track was filmed on Tuesday (August 30th) at the Simon Fraser University Convocation Mall in British Columbia.
According to CTV News, hundreds of Nickelback fans attended the shoot, including one fan who one fan travelled all the way from Edmonton.
San Quentin is the first single from Nickelback's upcoming album, which is expected to be released in the next few months.
Speaking about the release guitarist Ryan Peake said
Just getting back in the swing of things is a bit strange, but it's awesome, it's awesome that people are excited to come see us.

Chad Kroeger also added:

It was nice to have some time off, it really was, but now it's great that there's this new excitement. I keep seeing things on the Internet like, 'You know what the world needs? A new Nickelback record.' I'm, like, really?
The San Quentin music video will make its online debut by mid-September, we've already had a very smaller teaser, which featured some very metalcore-esque guitar sounds, will we get those breakdowns?
Only time will tell…
Get Primordial Premium
30 Days Free. No Auto-Renewal. No Credit Card Needed.
– 24/7 Radio Station
– No Ad-Breaks
– Exclusive Discounts On Gigs & Merch
– On-Demand Shows & Podcasts
– Thriving Community
---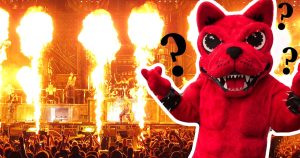 Links in this article may contain affiliate links where Primordial Radio receives a commission if you make a purchase through these links.
For our full list of affiliates, head here.