Caught in a Mash 17th February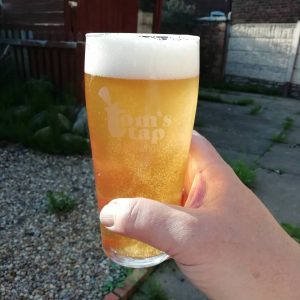 Phill isn't around this week so Adam Leggott is sitting in with Sean and they will be chatting with Orbit Beers.
Orbit Beers, based in London, all began when their Founder, Robert, set off on a journey in his VW campervan, Brian. His mission was clear: to discover beer in the land of whisky!
On the beer front for the #supalong are :
Nico – 4.8% lager
Tzatziki – a 4.3% Berliner Weisse influenced kettle sour
Dead Wax – a 5.5% London Porter
Helles – a 4.3 % Munich Lager
The lovely folks over at Orbit has sorted out a special Caught In A Mash eclection box, with no shipping charge ! Available here
We'll see you on Twitch on Wednesday Night @ 8pm!
WTF Is Caught in a Mash ?
Caught in a Mash gives you the chance to find out more about the great selection of beer available, find out more about the brewers and their business plus you can drink along and ask your questions !
Missed a show ? Check out our Twitch Channel to catch up.