Despite initial excitement at the news of Pantera's reunion tour, Germany's iconic Rock Am Ring and Rock Im Park festivals have made a U-turn on their decision to feature them in this year's lineup.
After a serious discussion with festival partners, bands playing this year as well as ticket holders' feedback, it was agreed that an adjustment needed to be made – leading to Pantera being removed from the bill.
The festival has stated:

Pantera will not be performing at Rock am Ring and Rock im Park 2023, as announced.

In the last few weeks, we have had many intensive conversations with artists, our partners and you, the festival fans, we have continued to deal with the criticism together and decided to remove the band from the program.
Taking place from June 2-4 Nürburgring and Nürnberg, the festivals will feature performances from artists playing such as Rise Against, Limp Bizkit, Kings Of Leon, Tenacious D Bring Me The Horizon, Machine Gun Kelly alongside many more artists across the weekend.
Pantera fans are fiercely divided over the band's reunion tour. This version of the heavy metal legends features original members vocalist Phil Anselmo and bassist Rex Brown – with Zakk Wylde and Charlie Bentate joining in on guitar and drums respectively. While some rejoice at hearing classic Pantera tracks live again, many are opposed due to the sad absence of Dimebag Darrell and Vinnie Paul Abbott after Vinnie expressed deep opposition to reuniting before his untimely death two years ago.
Anselmo's white power outburst in 2016 also sparked outrage from the metal community. At first, he was unwilling to apologize for his actions but eventually issued a statement affirming that he had renounced racism and bigotry of all kinds. In a statement to Kerrang! Magazine in 2019, Anselmo stated:
I feel like it's ridiculous. I made an off-color joke and 'Boom!' — it's like I'm literally Hitler! I'm not. I take each individual one at a time, in the way that any logical individual will. I have love in my heart. Over the years, I've learned to take the first step with love and to put good faith first.

I get along with everybody. If there's any doubt about my political leanings, people should get it out of their heads. I was raised amongst a dazzling [cast of characters] from the theatre, from the mental hospital, from all walks of life — all colors, creeds and kinds. It's absurd to me that anyone in this day and age would judge anyone by the color of their skin, their heritage or their religion. I'm a harmless guy. I'm a reactionary, not a troublemaker.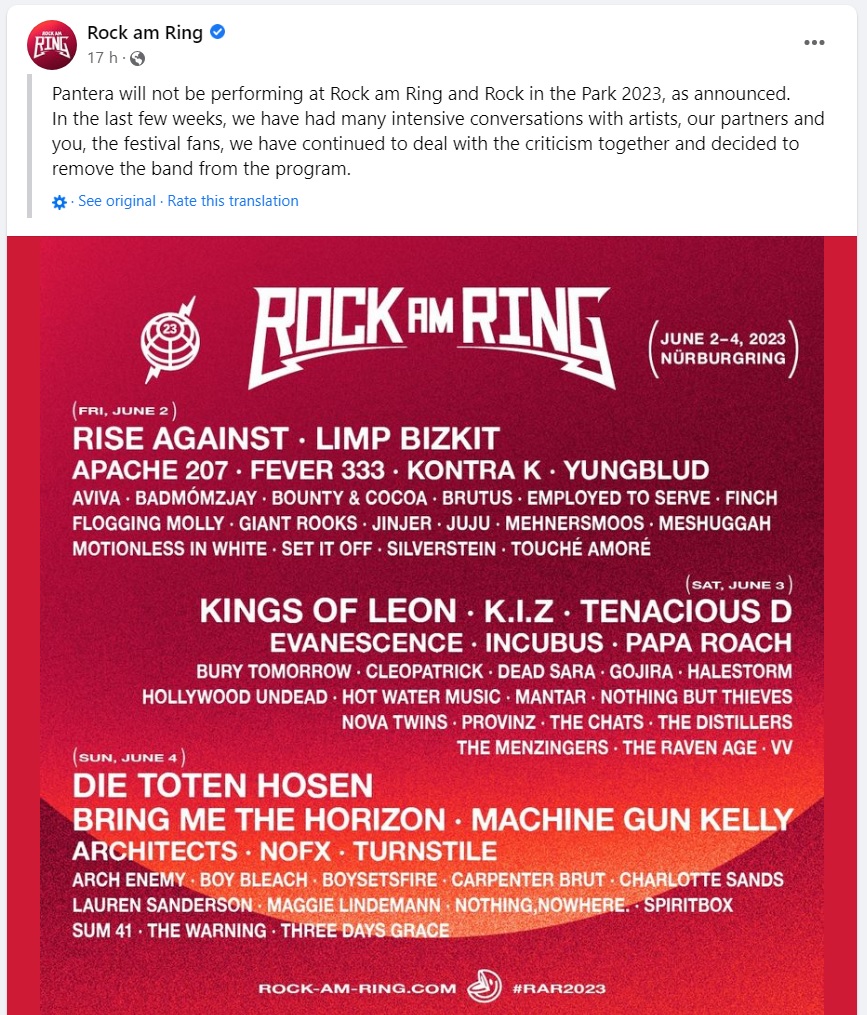 Get Primordial Premium
30 Days Free. No Auto-Renewal. No Credit Card Needed.
- 24/7 Rock & Metal Radio Station
- No Adverts
- Exclusive Merch & Discounts
- Exclusive Articles & Podcasts
- Thriving Community
We may earn an affiliate commission when you buy through links on our site. This helps support the station. For our full list of affiliates, head here.