Phil Campbell on Primordial Radio
Published in Gigs & Events, Station Updates, on Thursday, October 1st, 2020
Wales guitar legend on Primordial Radio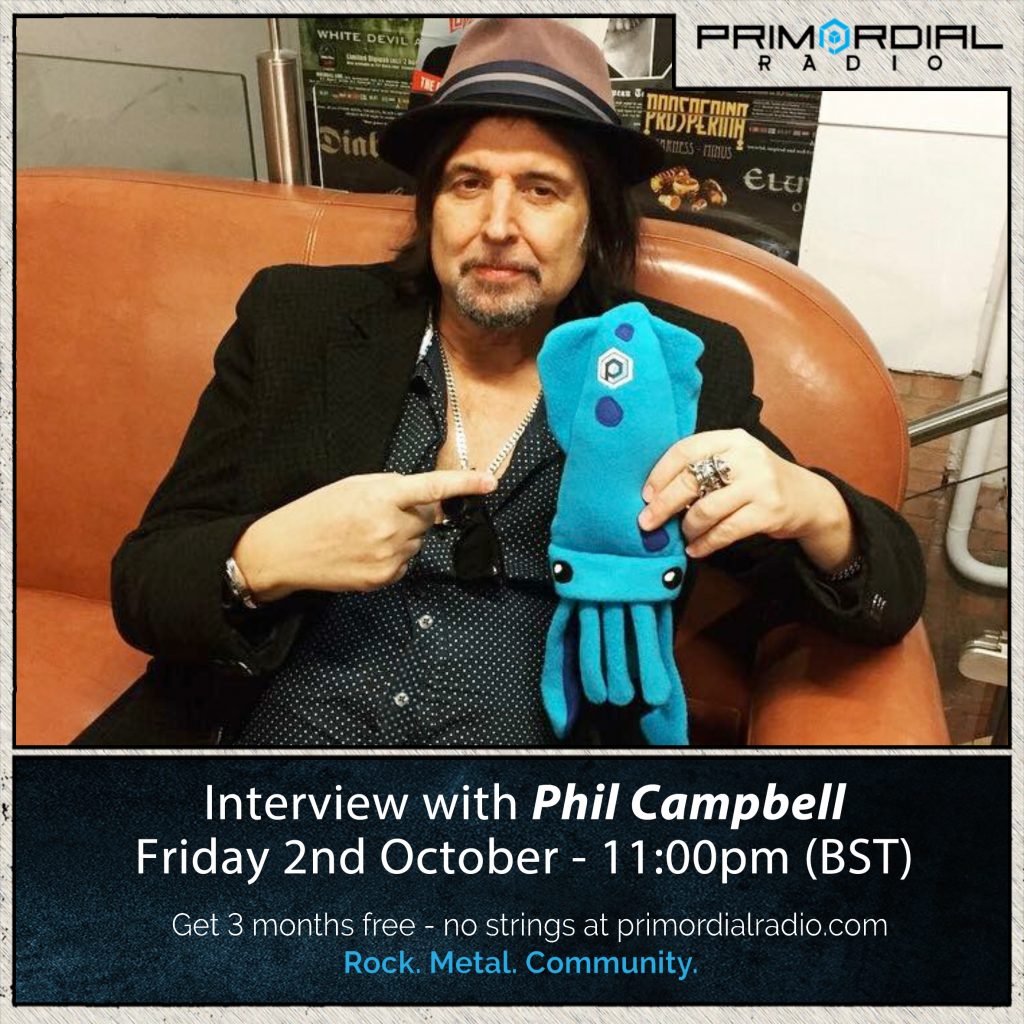 Tune in to The Wenches Show on 2nd October from 11pm to hear Juls & Rozie chat with the one and only Bastard Sons and Motorhead guitar legend – Phil Campbell.
Phil Campbell chats about the upcoming Phil Campbell & The Bastard Sons album, due mid November 2020 as well as talking about the artists he's had work on both Bastards Sons and solo album artwork.
Make sure you listen to your favourite Rock and Metal Radio Station at 11pm 2nd October 2020 but we guess you'll already be listening right ?
Not a member of Primordial Radio ? Why not give it a go , free, for 3 months, no credit card/no obligation/no nonsense
Sign Up Here
Primordial Radio playing the best and latest in Rock, Metal and Beyond music – Radio as it should be !