Episode Seven is available now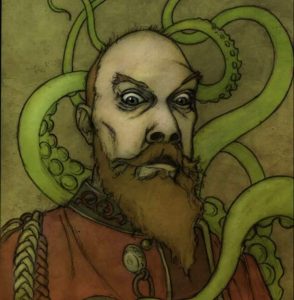 Any similarity to any other franchises is entirely coincidental, especially when you think you're going Back To the Future, but accidentally end up in Oz looking for a wizard, with a delicious unicorn and a Dungeon Master on the run for historical sex crimes.
Caution advised: The following broadcast may not be suitable for the elderly, pregnant, infirm, or the easily confused.
Dr. Cornelius Porridge is an enigma covered liberally with the sausage of mystery, glazed in the egg of absurdity and dipped into the breadcrumbs of the macabre. Part time-travelling scotch egg, part-badger, part steampunk stand-up. In these troubled times he has kindly agreed to keep us updated daily on the plague situation in his native Lincolnshire. This plaguecast is the collection of those daily dispatches. Kind of like a Brookside omnibus, only with less Scousers.