Playlists - Primordial Presents
Welcome to the Primordial Presents Up-Vote Playlist, this is where you can have your say and vote on the new bands we're playing on the station.
To vote, you need to be an existing member or sign up. Voting buttons appear once you're logged in, each member can vote on a track once, switch or remove their vote. Add songs to your favourites list by hitting the heart symbol, this list can then be accessed in My Account.
Vote Now with Primordial Premium
Grab 30 days free (No Auto-Renewal, No Credit Card Needed) and have your say and vote on the new tracks we're playing.
You will also get access to the radio station, 10% discount on events & merch and more.
Vote Now
Last Updated / Wed 22 Mar 2023
NEW
NEW
NEW
NEW
The Cold Stares
Got No Right
NEW
Hana Piranha
The Devil Always Pulls Through
Black Orchid Empire
Glory To The King
Rise of The Northstar
Third Strike
Aurora Falls
Binary Thoughts Collider
Highland Light
The Words You Never Said
Delilah Bon
I Wish A Bitch Would
The Luka State
Two Worlds Apart
Black Orchid Empire
Deny The Sun
Louise Distras
Girl In The Mirror
Guilt Trip
Tearing Your Life Away
Izzy and the Black Trees
Liberate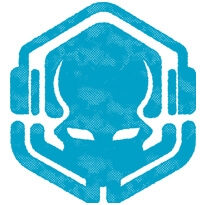 TELEVISION SCREAMS
UNCOMFORTABLY NUMB