Primordial EarPeace HD and More
Published in Station Updates, on Saturday, April 11th, 2020
New merch has hit the shop today, we are really stoked to be stocking EarPeace HD protection. All the sound you want + the protection you need. They are the leading brand in hearing protection with exceptional sound clarity & comfort.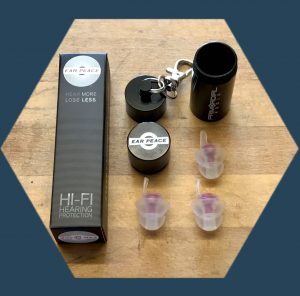 We have also added a new PMA wrist band and The Lanyard has had a makeover and is now available in Primordial Blue.
Not a member of Primordial Radio ? Why not give it a go , free, for 3 months, no credit card/no obligation/no nonsense
Sign Up Here
Primordial Radio playing the best and latest in Rock, Metal and Beyond music – Radio as it should be !