At Primordial Radio we are all about our community.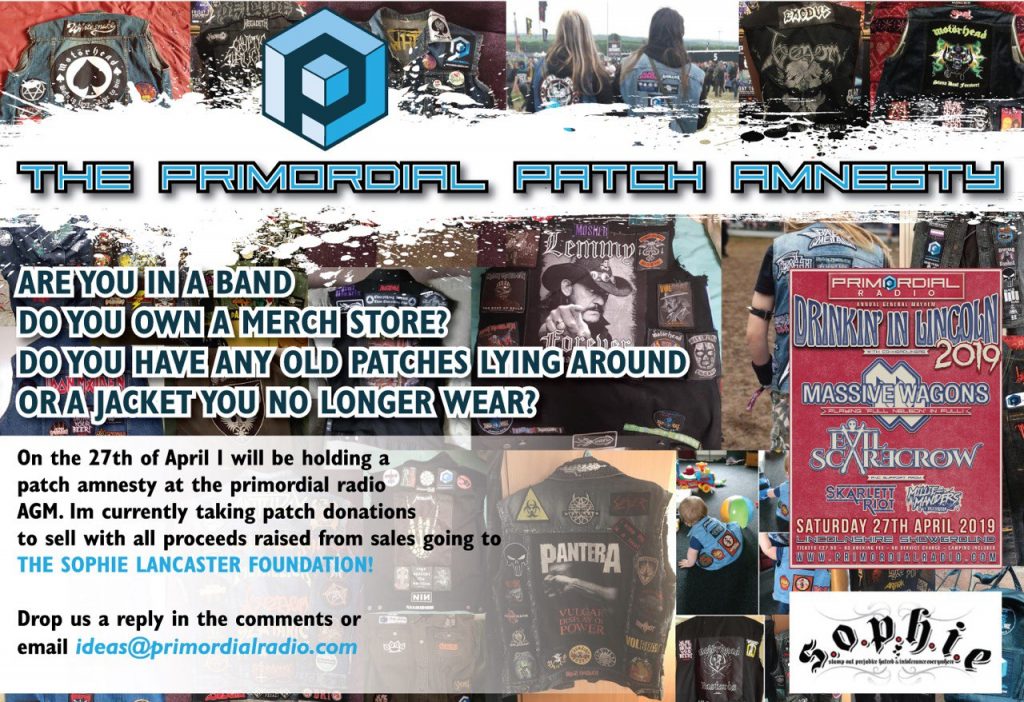 This is another initiative thought of, developed by, and brought to fruition by our community. Michael Lacy brings you the Primordial Radio Patch Amnesty in aid of the The Sophie Lancaster Foundation
Are you in a band? Do you own a merch store? Do you have any old patches lying around or a jacket you no longer wear?
At the Primordial Radio AGM at the Lincolnshire Showground on the 27th of April – donated patches will be sold in aid of the S.O.P.H.I.E. Foundation. You can donate patches on the day or in advance. Contact ideas@primordialradio.com for information or to donate patches.
For more information and to support the S.O.P.H.I.E. Foundation directly go to. www.sophielancasterfoundation.com