Primordial Presents: Of Mice & Men with Valentino Arteaga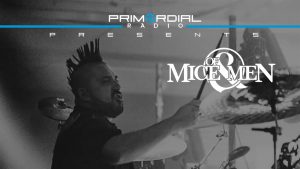 Welcome to this Of Mice & Men Discography Radio Special with Valentino Arteaga. In this special, Tino discusses with Pete Bailey how Of Mice & Men captured lightning in a bottle in the early days, the impact Warped Tour had to propel the band to the next level, adapting stage presence as a unit without a dedicated front-man and how they feel writing as a band now with their new EP Timeless.
Of Mice & Men's new EP "Timeless" is out now via Sharptone Records. Grab your copy here: – https://shrptn.co/ofmiceandmen
Listen
Radio Show Tracklist
01 – Of Mice & Men – Second & Sebring
02 – Of Mice & Men – The Depths
03 – Of Mice & Men – Would You Still Be There
04 – Of Mice & Men – Pain
05 – Of Mice & Men – Vertigo
06 – Of Mice & Men – If We Were Ghosts
07 – Of Mice & Men – Gravedancer
08 – Of Mice & Men – Mushroom Cloud
You may also like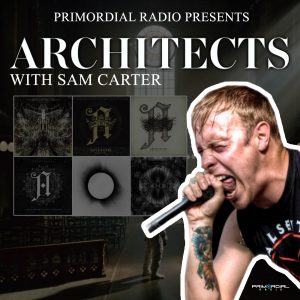 ---
On Demand
Listen now with Primordial Premium
Grab 30 days free (No Auto-Renewal, No Credit Card Needed) and listen to on-demand shows, podcasts, access our radio station and more.
Listen Now