Primordial Presents – Thank you
Published in #prfam, Station Updates, on Monday, July 1st, 2019
A quick message from Pete after the first Primordial Presents…
Would just like to say a MASSIVE thank you again to all of you who made it out to the first Primordial Presents at Rebellion Manchester on Saturday Night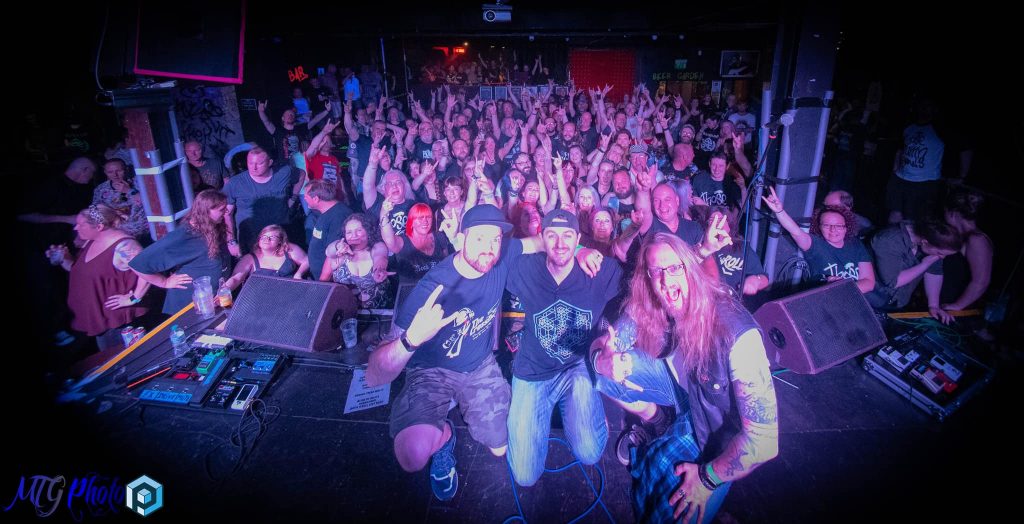 It was beyond anything I could have imagined for the first one and a HUGE shout out to Those Damn Crows, Ravenface, As Sirens Fall and Sertraline for putting on unbelievable sets
Special thanks to Manchester Mind, Patch Amnesty and The Sophie Lancaster Foundation for being there on the night as well, blown away to say we raised over £2000! And huge thanks to all of the team at Rebellion for all their support and for making us feel so welcome.
Already working on the next one and can't wait to do it all over again
Shout out to Alex at MTG Photo for these awesome shots
Not a member of Primordial Radio ? Why not give it a go , free, for 3 months, no credit card/no obligation/no nonsense
Sign Up Here
Primordial Radio playing the best and latest in Rock, Metal and Beyond music – Radio as it should be !