Primordial System of the Down, and up and down and up – Stream issues
Published in Station Updates, on Monday, November 26th, 2018
Unfortunately our streaming server appears to be up and down like the proverbial promiscuous person's under garment which is causing the audio stream to drop out.
The Geek Squad are working tirelessly to resolve the problem – if you having issues please let us know via support@primordialradio.com or by hitting the Need Help Button on the website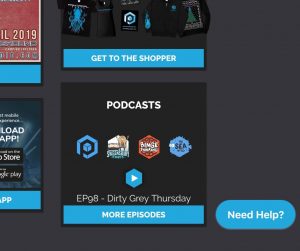 Not a member of Primordial Radio ? Why not give it a go , free, for 3 months, no credit card/no obligation/no nonsense
Sign Up Here
Primordial Radio playing the best and latest in Rock, Metal and Beyond music – Radio as it should be !